NEW: steemitgoldminer game / earn upvotes playing / looking for sponsors
STEEMITGOLDMINER
---
Another game makes it's introduction on steemit.
The game is quite simple, mine gold and jewels as many as you can and earn some steem along the way.
There are 20 levels. Can you make it trough all of them?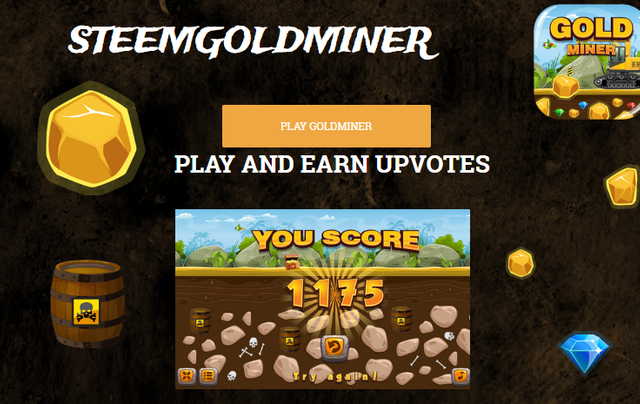 The website is: http://www.steemitgoldminer.com
When you have a minimum of 4000$ at the end of your game, take a screenshot, make a post with tag #steemitgoldminer and you will get an upvote depending on your score.
(Minimumscore to get an upvote can be adjusted and followed on the website).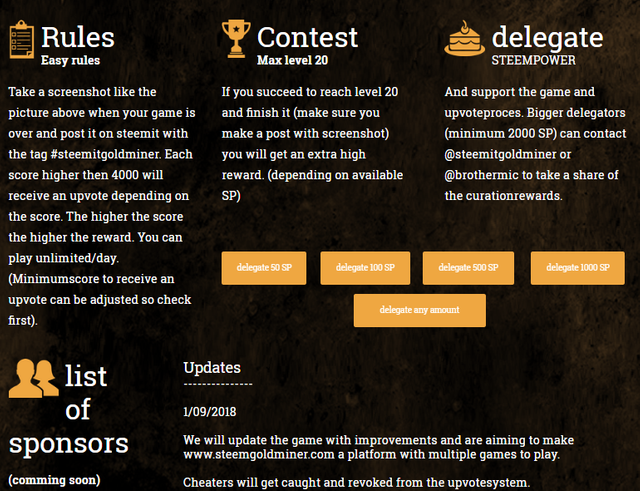 Ofcourse we are looking for sponsors to delegate STEEMPOWER so we can handle all the upvotes. Feel free to delegate some of your SP.
Bigger delegators can contact us to take a share of the curationrewards. For now it is set to 2000 SP because we don't have an automatisation for paying out dividents, for now it is all done manually.
Later we aim to reward all delegators.
to account: @steemitgoldminer
delegate 20 SP
delegate 50 SP
delegate 100 SP
delegate 500 SP
delegate 1000 SP
delegate custom amount
Enjoy
And I am hoping to get some support!