How I'm Directing my 390,000 YouTube Subscribers to Steemit!!! Plus a BONUS VIDEO: The Way the Powers-that-Be Get Good People to be Downright EVIL!
As I close in on almost 400,000 subscribers on YouTube, I'm saddened to see just how far Google/YouTube has fallen as they march toward extreme levels of censorship. The video platform used to be a wonderful place to share ideas and let your creative genius run free. But we all know that that's not the case anymore.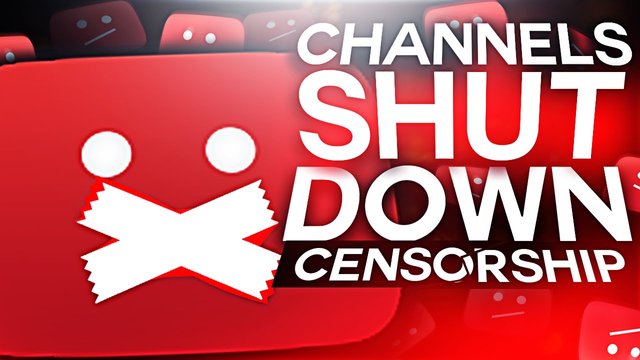 I'm one of those guys who really tried to make a living with YouTube. I was able to do what I loved (spread the liberating news of self-ownership, genuine liberty and free market principles) and make a couple bucks on the side. Now, having lost over 95% of my revenue, it's safe to say that an entry level McDonald's employee is bankrolling more than a YouTuber with almost a half a million subscribers.
To add to my perplexity, I basically suck here on Steemit. haha. I've seen people with an audience of less than 50 subscribers on YouTube consistently making $500 per article here on Steemit.
Nevertheless...my plan is to tell the world about this decentralized platform of liberty-loving, censorship-hating folks who enjoy consuming thoughtful content.
Here's how I informed my audience about this platform in the intro to my latest video. Let me know what you guys think.
Also, stick around for the rest of the video. I used @larkenrose 's "Patriotism, an Abomination" as the script for this eye-opening video which challenges those still caught in the quicksand of the religion of statism. Check out Larken's content...he has some provocative food for thought!
Enjoy the video!

---
I'm Brian, the owner and creator of the YouTube Channel HighImpactFlix and the HighImpactFlix Facebook page. My aim is to create useful, relevant, exciting and engaging content that will inform and IMPACT those who take the time to view it. Bottom line: I strive to make it worth your while to check out my videos!

Thanks for watching/reading. If you enjoyed this or, if it impacted you in any positive way, consider sharing and commenting. And, if you want, Upvote and
It's MUCH appreciated! Revenue generated goes back into creating even more "in-your-face" content. Peace!