Pineapple cream cheese
Hello my dear readers, today I´m gonna cut the chase and will go straight to the recipe. So let´s get on to it and enjoy!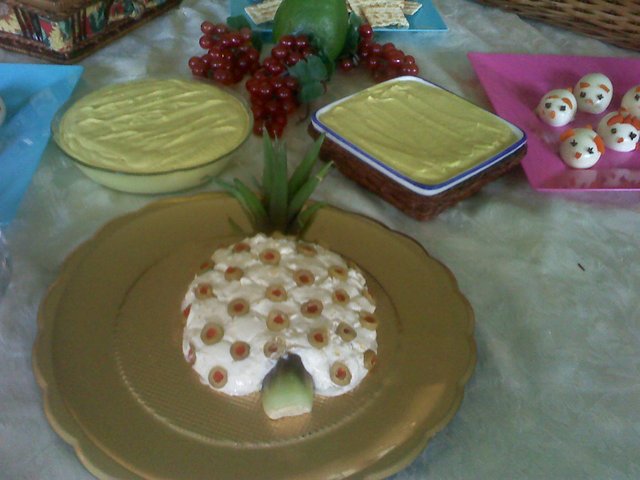 Prep time: 5min
Cooking time: 15min
Serving size: for 5 people
Ingredients for the Pineapple cream cheese
1 Philadelphia medium size Cream cheese.
1 cup of pineapple (the ones that you buy in a canned) cut in small squares.
White pepper.
Stuffed olives.
The crown of the pineapple cut in half (the leafs).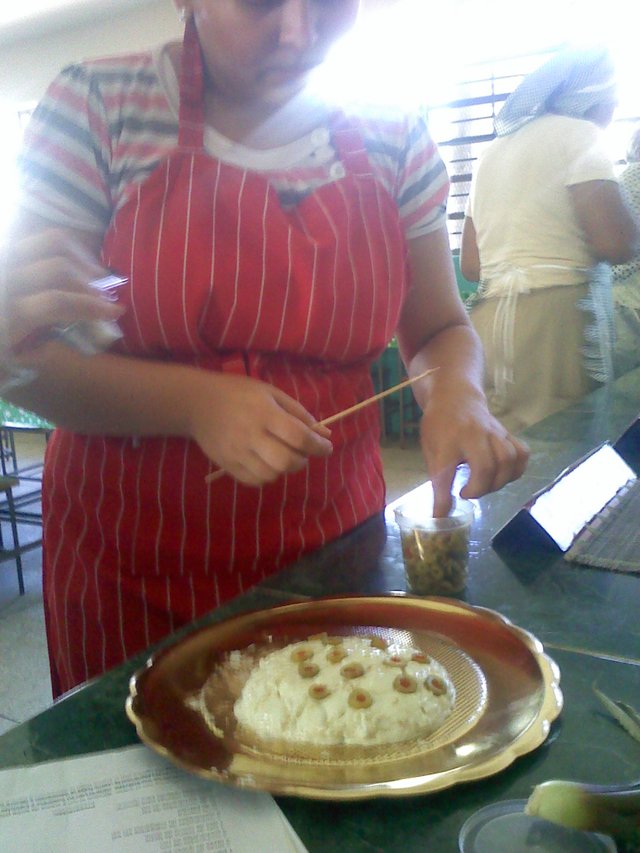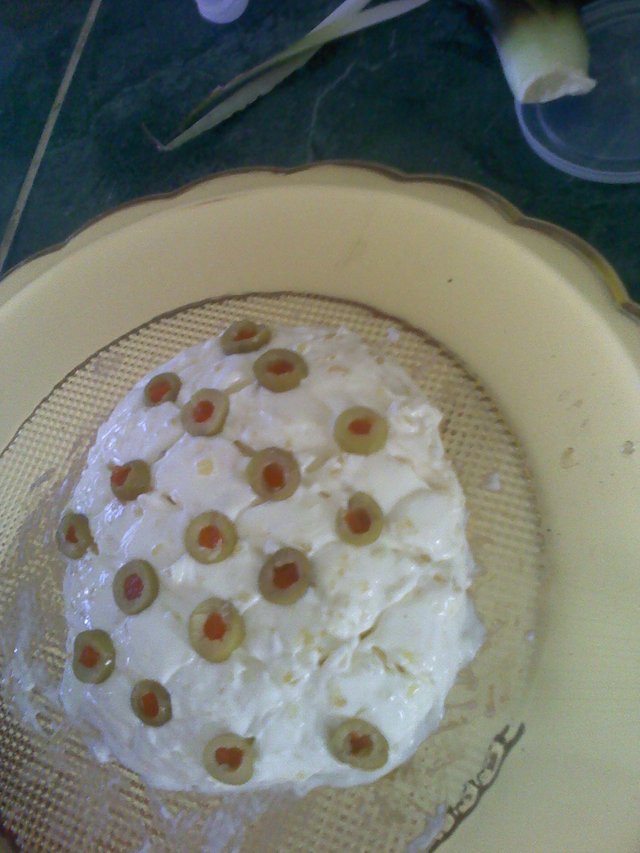 How to make it:
Cut the stuffed olives in rings and reserve. Mix all the ingredients (with the exception of the olives). This mix is placed on a tray, giving it the shape of a real pineapple, with a knife draw squares and put the olive rings on the corners decorating it. In the upper side put the crown or leafs to give the dish an original touch.
Keep it refrigerated until the moment of serving.
I´d like to thank you all followers for your support, especially to: @steemkitchen @monajam @greetersguild @evarich @gracefavour @melissakellie @master-set @joshuaetim and of course one of my steemit idols: @theghost1980 for his markdown guides. I really appreciate all of you giving me a chance. Thank you, thank you...