MEMBER HIGHLIGHT #12 - Get to know a Mama - @trucklife-family
Good evening all mamas out there! We're back again for yet another Get To Know A Hot Mamas' weekend mania !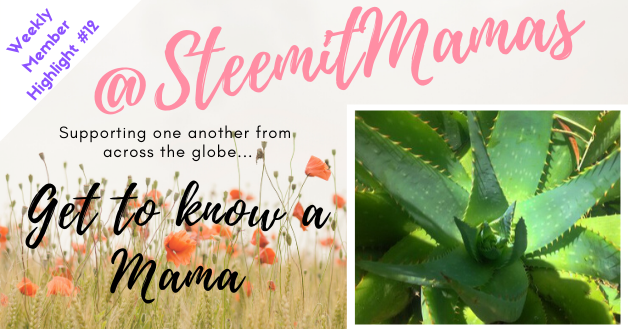 So, what is all this about ?
Let's Get To Know Hot Mama is all about introducing and highlighting one Mama on a weekly basis in the community who is active and produces great content! This is apart from our weekly curation post of course!

For this week, @trucklife-family is our shining star!
Here's a short introduction to @trucklife-family
Real name is Aishlinn (Irish lady staying in Spain) and mum to three amazing girls age 10, 7 and 3. She lives in a truck with her girls, partner and 3 cats and 2 dogs. Home educate her two eldest children while writing about parenting, natural environment, birth and how to love each other.
Her passion in life is her family, children, birth, home, this beautiful planet. And these are the main things @trucklife-family writes about on steemit.
Her goals in life:
i) Her daughters to be free and chose how they wish to learn in life
ii) Woman to have the freedom to chose how and where they wish to birth their babies, to be fully supported during pregnancy and after birth
iii) Get rid of this dominant attitude over nature
iv) Realize the potential inside of people. To empower, break down walls and bring people together.
In this week's curation, I found @trucklife-family's post on Allowing our body to self heal really inspirational. She talks about our immune systems can only develop, if we allow them to fight viruses and illnesses.
We just need to stay hydrated and allow our bodies to do what they can and that is to heal themselves. The more we interfere, the more medication we consume the less powerful our immune systems become.
In @trucklife-family's post on Allowing our body to self heal, she reminds us that when we decide to take control of our well being, that is when we need to look at everything in our lives. Everything we consume affects our bodies ability to self heal. Everything! What we eat, drink, absorb, what we listen to and watch.
I know the food I eat, I make decisions everyday about what comes into my body. I take that responsibility on, I see it as one of the best ways in which I can honour my body, honour myself.
@trucklife-family said all the right words which sometimes we need to listen word for word. I could relate to it because I have started to change my diet to more vegan friendly; eating less fried and spicy food. With this change, I feel my body and mind changing as well. In the long run, I'm sure my health will improve to what is better than before.
So, would you change if it's for the better?
Happy mama,
ireenchew

Are you a mom, expecting mom, stepmom, an adoptive mom or grandma? If so we'd love to have you join us! We're a Fun Lovin' Supportive group of Mamas sharing our everyday victories and trials as we live this thing called Life. Please click on the banner below to join us on Discord!