MEMBER HIGHLIGHT #13 - Get to know a Mama - @elizacheng
Good evening all mamas out there! We're back again for yet another Get To Know A Hot Mamas' weekend mania !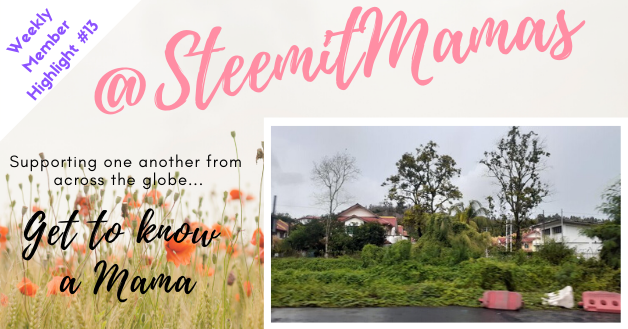 So, what is all this about ?
Let's Get To Know Hot Mama is all about introducing and highlighting one Mama on a weekly basis in the community who is active and produces great content! This is apart from our weekly curation post of course!

For this week, @elizacheng is our shining star!
Here's a short introduction to @elizacheng
Eliza is from Malaysia and am a proud mother to three beautiful girls, Halley 10, Ryenne 8 and Vinnie 5. Her girls love drawing, colouring and crafting. As such, being a devoted mom, Eliza have started doing art and craft projects with them. They have done Mandala, Secret Garden colouring and even paper quilling; just to name a few. Eliza have started MyJuniors initiative with the help and support from Team Malaysia where they run online and offline activities with her little ones. Another initiative from Eliza is the weekly challenge called MakeMeSmile.
In this week's curation, I found @elizacheng's post on Throwback up in the mountains tree tuesday really fascinating. She talks about her trip up to Kundasang & Ranau in Sabah, one of the beautiful townships in Malaysia.
So after spending nearly 90 minutes at the Dairy Farm, we made a move to check in to our hotel... Kinabalu Pine Resort... about 15 minutes away from the farm. Thanks to @veenang for the booking. If you ever plan to visit Kundasang or Sabah, do get in touch with @veenang. He has a tour agency here. And I am sure your trip will be well taken care of. You can have your accommodation and transportation well planned and booked beforehand.
I enjoyed her post because @elizacheng not only shares with us about her trip up to the mountain but also about a fellow steemian from Sabah @veenang. It's just amazing how Steemit brings people from all over the place and support each other not just by votes but also in the real world.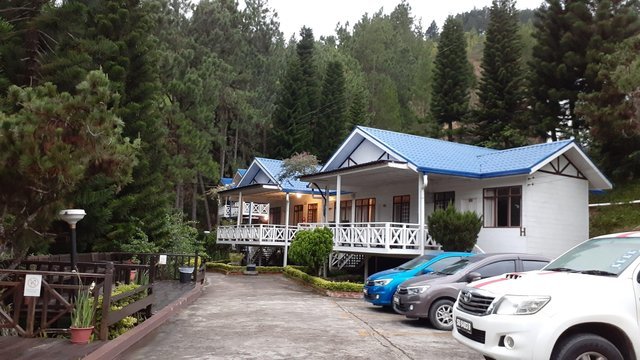 Oh course, it'a also because I'm half Sabahan... ha ha
My hubby is Sino-Kadazan, you probably know him as @bitrocker2020 and together with @elizacheng, they are strong advocates of #teammalaysia.
So, drop by to @elizacheng's post on Throwback up in the mountains tree tuesday because it's a wonderful post of the outdoors in Sabah's mountain.
Happy mama,
ireenchew

Are you a mom, expecting mom, stepmom, an adoptive mom or grandma? If so we'd love to have you join us! We're a Fun Lovin' Supportive group of Mamas sharing our everyday victories and trials as we live this thing called Life. Please click on the banner below to join us on Discord!