Welcoming @suitcasebaby
I feel like it's been ages since I last posted here on steemit. I have a perfectly good reason for my hiatus over the last few months:
I was pregnant (like super pregnant).
Then I gave birth to another beautiful little boy.
Me and @eoj are adjusting to this life of being parents of 2 boys, a toddler and a newborn.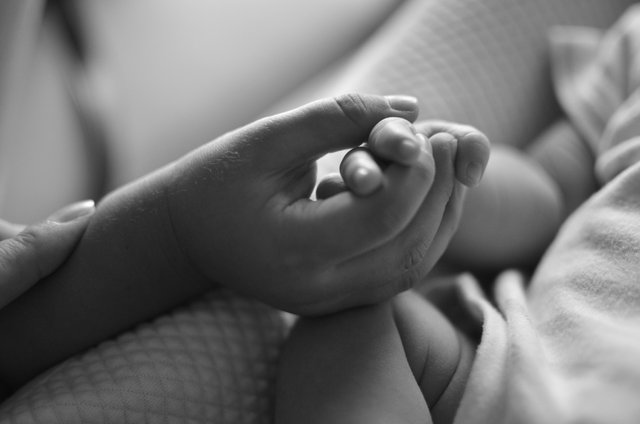 We are beyond thankful and happy that @suitcasebaby joined our family. Big brother @suitcasetoddler has been awesome to his new sibling. Thankful that @eoj gets to spend some time off from work to be with us. Most of our days are slow and spent at home.
I managed to take some photos to capture the flavor of these special days. One day me and @eoj will look back at these photos and will remember that these are some of the best days of our lives.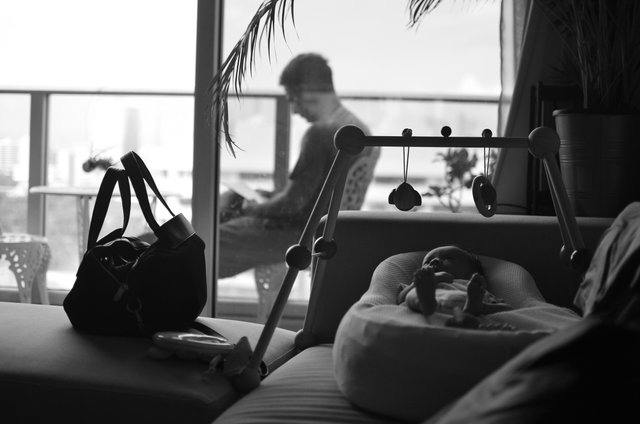 An afternoon on the couch, pumping some milk for the little one, @eoj doing some crossword puzzles while waiting for our toddler to wake up from a nap.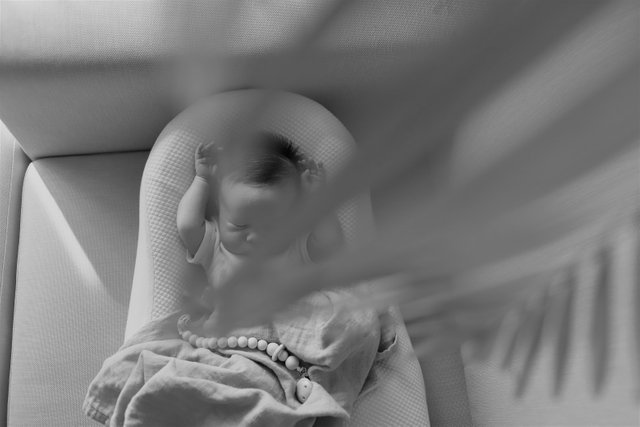 Second time around, having a newborn is definitely easier. All it does is sleep, feed and poop/ pee!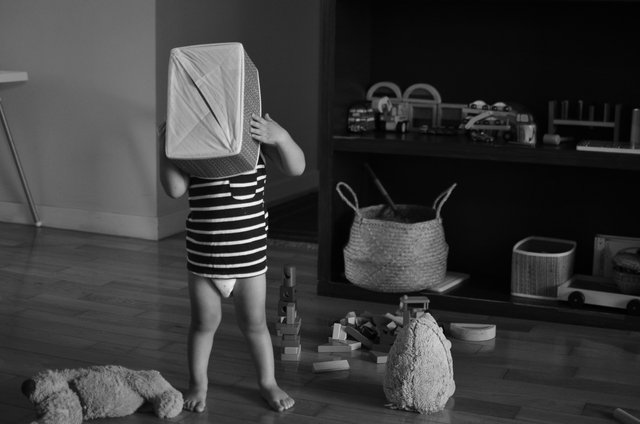 When he's not singing "London Bridge is Falling Down" for the nth time, @suitcasetoddler cracks us up everyday with his trail of thoughts. Here he is showing us of how pro he is at hiding: "I hiding Mama!"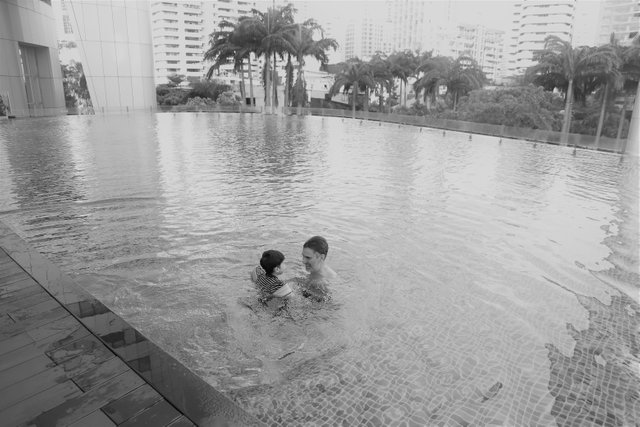 Hot, rainy afternoons have been common these past days. The boys are having fun cooling themselves in the pool.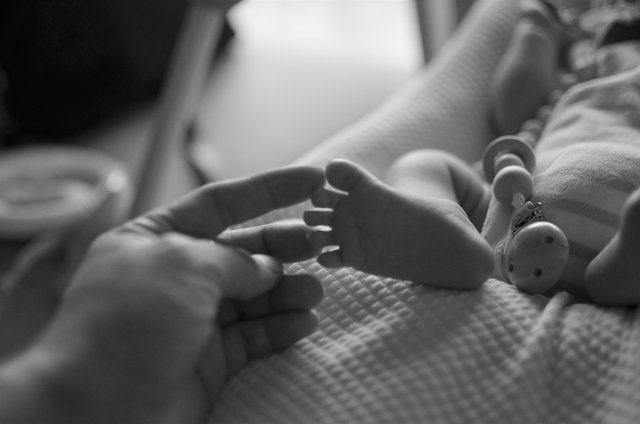 I have to remind myself everyday that @suitcasebaby will never be as small as he is as today. Those pink litte toes, the newborn smell, the grunts,the squeeks, won't last much longer.
This post will also serve as my entry to @daveks B&W Photo Contest with the theme of minimalism. The cameras I used for these shots are the Nikon D7000 and the Canon 6D. You can learn more about the contest here, but hurry, the deadlineis in a few hours!
Please feel free to check out my other recent posts: