Where the @shadowspub Name Come From?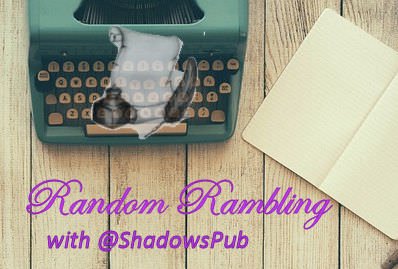 @seablue responded to the challenge today from @battleaxe to talk about the origins of our usernames.
This started in @thealliance, I will likely nominate some outside the alliance to spread the love.
The Rules:
Tell us in your post how you chose the current Steemit username you have, the story behind it.
Tell us your real name!
If you could change your current Steemit username, which name would you choose and why? If you have a possible usernames list, mention it!* Use the tag #steemitnamechallenge so that I can track all the posts and check them out
Nominate 5 people for this challenge
The Response:
There isn't much of a story behind my username. Shadows is something that has been part of my online personna for sometime starting with a now dormant news commentary blog called Out of the Shadows.
When I decided that I was going to pursue writing, I created the concept of Shadows Publishing as a future 'publisher' if I self-published. Then I met up with STEEM and that became @shadowspub
Well, if I wanted to tell my real name — I wouldn't need @shadowspub.
If I could change my name, I wouldn't. I'm good with this one. I've managed not to get it flagged into oblivion or attached to any scammy behaviour. I do have some other names and will choose if and/or when I want them known.
Now for the next victims:
Have fun and play along.


Until Next Time — Just Steem on









If you like this, please follow me and upvote the post.
If you'd like to see the other days I've posted, just visit my profile