Steemit School Poetry 100 Day Challenge Day 95—Midnight Rendezvous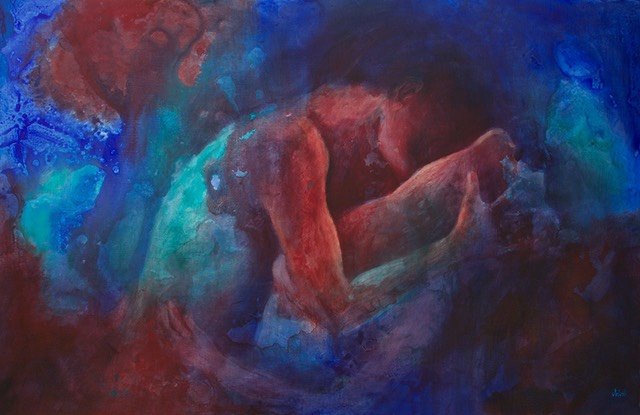 To hold you in this moment to feel your person pressed to me
Sweet, warm against my thumping heart;
And whisper softly your name over and over,
To consume the essence pulsing through your frame;
To rest at length, chest to cheek,
And caress your skin with tongue and lips
Salacious words cause the soul to stir, soft words, gentle words, nectar-like words,
As melodious as a nightingale's call;
To listen to those whispers
Will you be here always? You ask.
And I say to you: Until my journeys end;
To consume your sighs of ecstasy
A shiver, surrendering to every touch
So succulent. This I know.
The night unfortunately soon will end.
And we must depart,
Until such time, when we meet again.
A little about me and poetry
This poem is my submission to the School Poetry 100 Day Challenge hosted by @d-pend, whom I would like to thank for sponsoring this competition. He is indeed a godsend. Though a bit dubious, I would consider myself an intermediate writer of poetry. My first love is prose, so if you get a feel of something other than verse in my poetry that is why. I use poems to assist me when I have writer's block. This strategy, however, seems to be morphing into something more serious. At least I think so.
Thanks for reading.