FREE Delightful things to do and see visiting Amsterdam.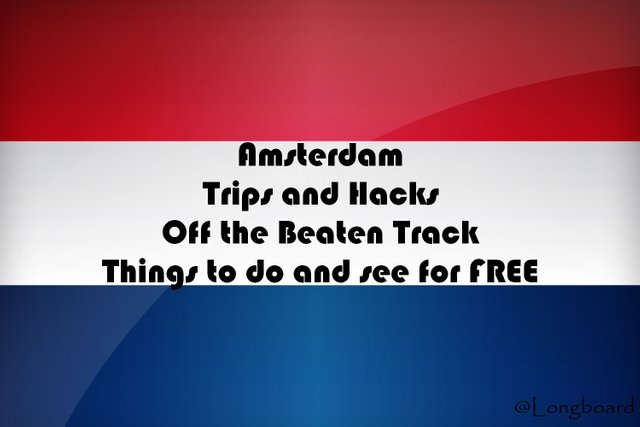 2015 has been awesome for me because i had the chance to visit sp many Techno Festivals, one of them is located in Amsterdam " Loveland Festival ", which takes place at the Sloterpark in the Nieuw-West district of the city. I'm gonna save more infos about that for an article i would like to write just about festivals. Something like " Reasons why you should travel for a festival even with a low budget ". Now let's get forward to our topic about the things you can do and visit without paying any cent in Amsterdam.
A trip to Amsterdam does'nt need to squeeze on the walletto have a good time and a memorable vacation, because actually the city if full of fantastic things to do for FREE. From whiling away time in a secret garden ( Begijnhof ), wandering boat-speckled canals and exploring Amsterdam's trendiest discrit, till the open-view city festivals and free events. the city is famous for its canalss, beautiful houses, Coffee shops and Red light district. Butwhat tourist don't know that there is plenty more to discover in this liberal city than most of the visitors realise. Like i said in my previous article about " FREE Flights&Accommodations ", you should always try to go off the beaten tourist path.
So here are some delightful things to do and see for free, that i want to share with you guys .
The Magical Begijnhof :
Hidden behinda heavy wooden door on Spui Square you'll realise another world. The magical Begijnhof that dates back to the Middle Ages, a tranquil garden where you can inhale history and culture. But you should pay attention not to make too much noise as the area is kind of private still, the houses are occupied by women from the church.

The Stadsarchief ( The City Archives ) :
This is something for true historic buffs ( like my case ). The Stadsarchief introduces the history of Amsterdam to its visitors through different exhibitions. I personally experienced an interesting afternoon learning about the history of the city i like the most in europe, not just only for its Coffee shops ( lol ).

The Blijburg Beach :
One of my favorite places to party in Amsterdam, Yes to party, because besides swimming and sunbathing, you can attend almost everyday beach parties here in the summer. Blijburg is situated on the artificial island of IJburg, despite the fact that Amsterdam isn't located by the sea, the Dutch have still managed to create a nice beach.

The EYE Film Instituut Nederland :
Although only the basement section is free of charge, housing a permanent exhibition, but the building itself is a modern architectural masterpiece worth seeing. The EYE comprises four cinemas, a film lab and also the biggest film library in the Netherlands. At the time we had the chance to meet Oliver Heldens ( DJ ).

The Vondelpark :
The best place to chill out and relax, located in the heart of Amsterdam. The park offers a quick escape from the city's tourists and noise. I used to grab my lunch there.

The Noord Area :
Nieuwendammerdijk and Schellingwouderdijk ( it's hard to pronounce what make it harder to ask for lol ), are streets that were originally built as dikes, that must be seen, i'm sure you haven't seen anything like them before. And the best part is that you can take the ferry to the Noord for FREE.
--> So like you maybe noticed also in my previous article, i'm someone who likes to go off the beaten Track, to gt low prices or even for FREE, like this i can travel more. I'm always trying to step off the tourist trail to find cool ans cosy spots where locals like to spend their time.
I hope that was helpful and interesting, please let me know in the comments bellow if you still need more infos and share if you like it to show me some your support to enjoy more my daily posting blog.