Cryptocurrency knowledge for kids, is it feasible?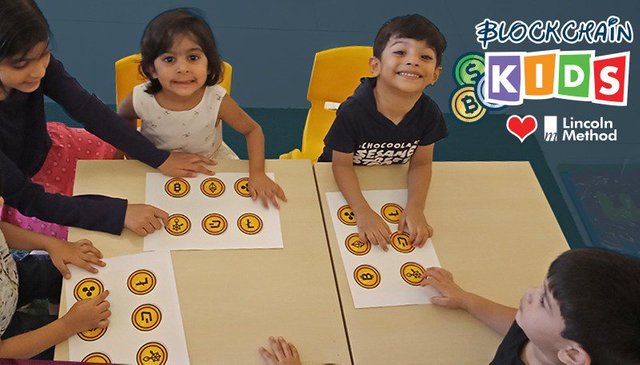 Photo by Lincolm Method (twitter)
Before you read further, take a few minutes and watch this video.

Alright, in the last Steemjet WhatsApp meeting, a lot of people questioned if it's important to teach kids about cryptocurrency. And I said, it's really really important. Why?
While we are still arguing if cryptocurrency will work or not, it is our kids who will fully adopt it in their generation.
Children are naturally curious and always ready to learn compare to most adult. Did you watch that video? If not, stop and go watch it now.
It is very important that we begin now to prepare every child we have around us for the future because blockchain technology/cryptocurrency is the future.
A lot of people I discuss with have raised concerns on how we expect children to understand the concept of cryptocurrency when it's difficult for adult to fully grasp the topic themselves.
Now compare the lessons of cryptocurrency to how you teach a child how to study. First you teach to child to recognize the alphabet. Next the child learn to pronounce simple words and read short sentence without necessarily understanding the full meaning of what he's reading. Then gradually the child learns the meaning of the words and the meaning the give in a sentence.
Level 1 Recognizing crypto symbols and their names. Just as children do learn to recognize national flags and names of countries, children as young as three years old should recognize the logos of different cryptos and should also learn to try drawing them for those who have interest in art.
Next let the child understands that cryptocurrency is to paper money what email is to paper mail.
Let's take a look at what the Lincoln Method center is doing towards getting children to learn about crypto currency, Blockchain and even smart contract.

We can actually buy biscuit with cryptos
And can even give mom something on mother's day
Now the videos above are just less then one minute each and they go a long way to illustrate how ready children are to learn about blockchain and cryptocurrency.
Thank you Lincoln-method, if anyone can reach to them, please bring them to Steemit.
This is the first lesson in this series. In the next lesson, we'll look at teaching cryptos to older children and teenagers. Now let's hear from you. How best do you think we can get children to understand cryptocurrency and blockchain?