STEEMJETMEDIA CELEBRITY OF THE WEEK (THIRD EDITION) WITH @JULIETISRAEL
Good day ladies and gentlemen and our fellow steemjetters. Today we bring to you from the table of steemjet media something entertaining, something interesting, something lit. Ladies and gentlemen it's the steemjetmedia celebrity of the week.
And today's guest is no other than the beautiful, the intelligent, the pretty and sexy @julietisrael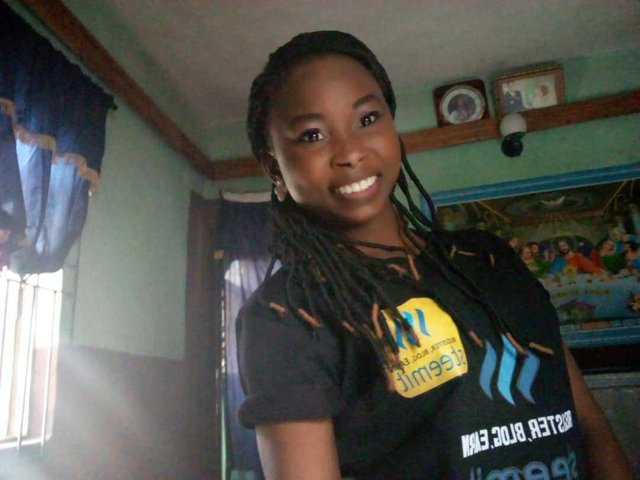 ---
• Good day ma'am, can you please tell us a little about yourself?
My name is Juliet Israel, a writer, lover of music and a philanthropist by heart. I joined Steemit January this year.
• How did you first discover steemit and what motivated you to join?
I wrote a piece for a friend as a gift to say thank you for introducing me to cryptocurrency, and he was like, "Juliet, you write so well, why don't you check out Steemit. It's a site that pays you for writing" and that was pretty much it for me. I went on to read Steemit's white paper and was amazed at the $$$ 😋😆😍 I was seeing on posts and i said to myself, "This is it for you babe". My motivation at that point when I joined was the huge amount of $$$ on the posts.
• Can you tell us how your steemit journey has been so far?
Steemit hasn't been easy. It has been an adventure. I must say. A beautiful adventure. I started out as a newbie this year January without knowing so much but so far I have painstakingly built a reputation of 62, attained a personal SP of 500 without powering up or delegations and I'm a proud member of so many communities...The likes of Steemjet, Wafrica, Fundition amongst many others.
I wouldn't say it has been easy. It was a combination of hard work, dedication, and perseverance that did all the magic.
• Do you have any job aside steeming??
Steemit is my job. Though I have side personal businesses.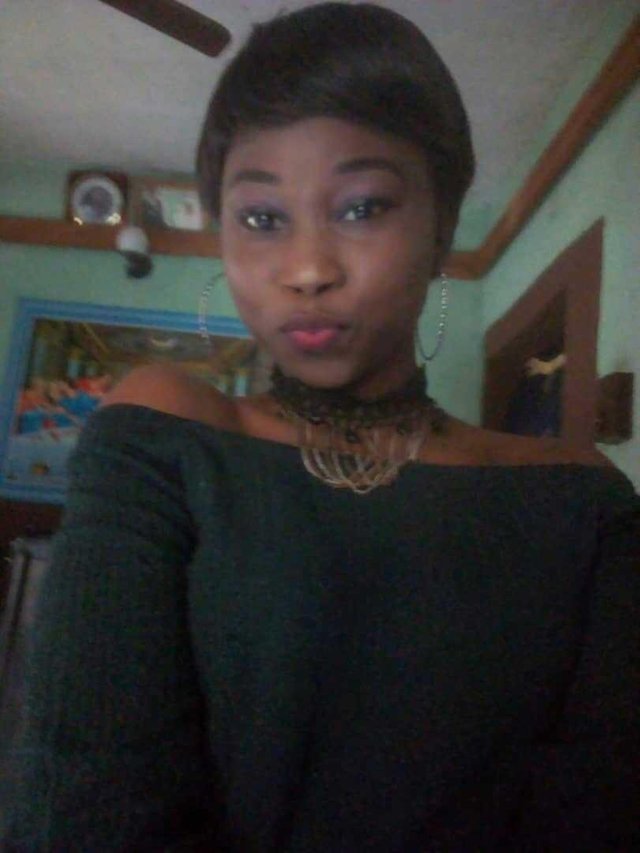 • Let's talk about steemjet, who introduced you to steemjet and how did you end up being a space force member?
I introduced myself to Steemjet. Hahaha. I'm a kind of person who loves to find out what's happening and how to get involved. I saw a post made by someone about a certain @dimimp and I followed through, checking out this Dimimp's posts, I saw comments which to me were like a trend. I then decided to follow suit after combing through a handful of comments and posts related to Dimimp and viola.... I got into the jet as well.
• If you could change anything on steemjet, what would that be?
Hmmm. Deep question. I love Steemjet but I dislike the diversity in it. It kind of feels scattered and we're no longer one. If I could change anything in Steemjet, I'd change it to be how it used to be pretty much when I joined in. Where works were rewarded and greed wasn't the order of the day.
• What advice will you give to new steemit users??
Be patient. Rome was not built in a day and that wasn't because there wasn't enough money to hire so many people or purchase all the equipments to build Rome. But taking one step at a time will make the building a lot stronger than you ever imagined.
• Thank you for for taking your time to answer our questions ma'am.
I'd like to say thank you for having me. It's a rare privilege that I do not take for granted and I sincerely thank the entire Steemjet team for thinking me worthy of being the Steemjet celebrity of the week.
Cheers…
---
There you have it guys, remember to comment, upvote and resteem. Thanks for visiting our blog
---
STEEMJETMEDIA