EGG CURRY MADE BY ME 😋😋😋😍😍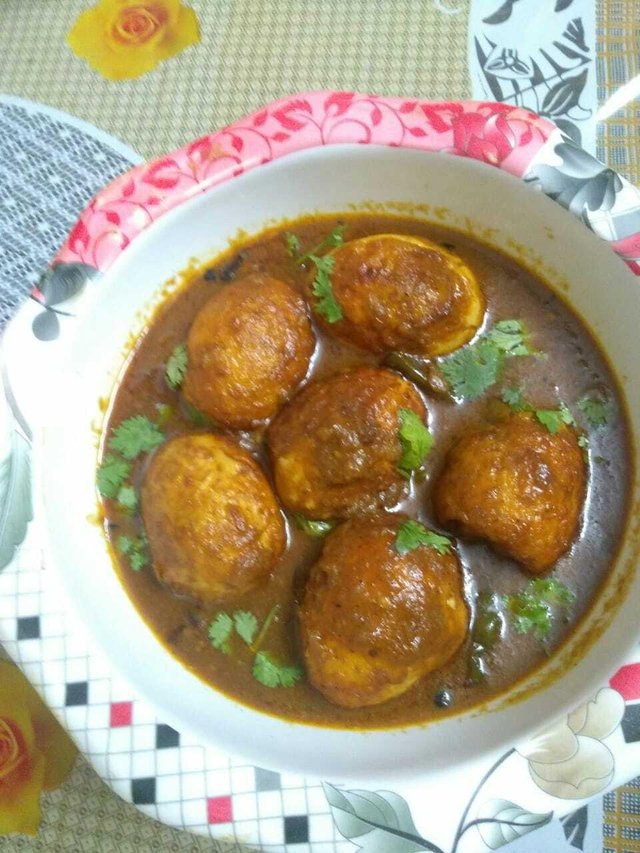 Hii friends 😊 l hope all good. Today l am gonna share a recipe of Egg Curry. It is very easy recipe .
The ingredient are :
1)Onion
2)Ginger and gerlic paste
Oil
4)Turmaric
5)Black pepper
6)Red chilli powder
Salt
Egg
9)Flour
10)Coriander leafs


At first fry onion add ginger, gerlic , turmeric, coriander leafs flour,
black pepper , red chill powder, salt, egg add last add water. Cook it perporly for 15 mins . Egg Curry is ready to serve 😃
So friends try my Egg Curry recipe and enjoy it.
I hope you like my post ☺😊 and please upvote me 😊😊