SteemKnights - News from the Kingdom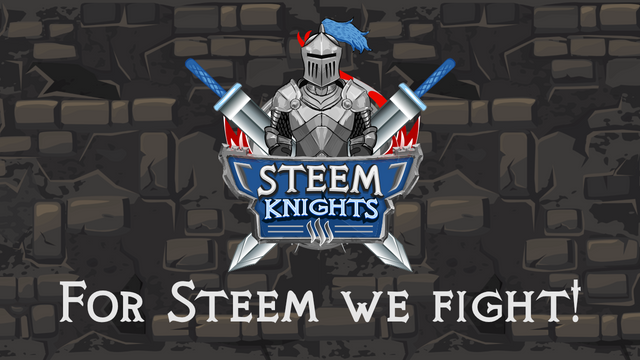 Grettings Lords & Ladies,
the official launch lies behind us. Great thanks to each of you who participated in the event! We heard your feedback, bug reports and feature requests. Now it is our turn again to make SteemKnights even greater than it is.
Some Numbers from the first weekend
---
Until today 11 am UTC there were
557 Users
220 free games
500 steemed games ( wow! )
We think this is pretty solid for the first 2 days!
Additionally we landed the 12th place on steemapps. How long do you think it'll take us to get in the top 10? We will see.
So the start was great but not perfect!
---
We have gathered many many bug reports and feature requests from you. We hope for you to stay with us so you get properly informed when our next update will be live.
This update will mainly contain:
fixing overaying UI elements
added reset positioning button after King/Trap placement
reducing disconnect bugs
general server hotfixes
minor client fixes
added new Lobbies ( 3 Steem and 5 Steem )
The update 0.9.1 will be released in the next days.
---
Thank you for your patience!
Have fun and Steem on!
For Steem we fight!
---
🚀 Who is fivefingergames GmbH?
🏰 What is SteemKnights?
▶️ Trailer
📜 To the Website
📧 Discord