SteemKnights - Patch 0.9.1
---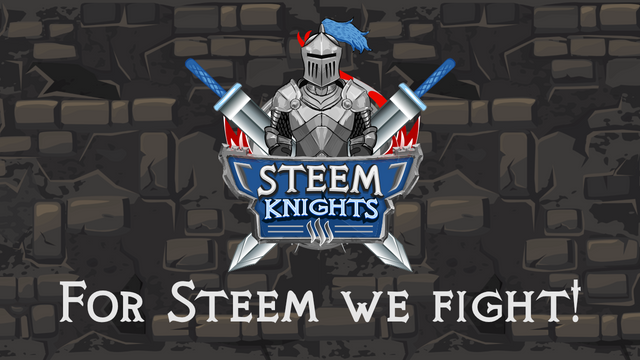 Greetings Lords & Ladies,
we just want to announce that the first SteemKnights Patch 0.9.1 will be released on Wednesday 2nd October 16:30 UTC. Our server will be shutdown around this time so stay with us in our Discord for any notifications.
For players who downloaded from the playstore: Please notice that the playstore version will be available some days later because of uploading issues. Please go for the direct APK download on our website.
As mentioned in our previous post the update will include:
fixing overlaying UI elements
added reset positioning button after King/Trap placement
reducing disconnect bugs
general server hotfixes
minor client fixes
added new Lobbies ( 3 Steem and 5 Steem )
Thanks to all of you that made bug / glitch reports and feature requests. We hope the big ones will be done with this patch.
Have fun and Steem on!
---
For Steem we fight!
---
🚀 Who is fivefingergames GmbH?
🏰 What is SteemKnights?
▶️ Trailer
📜 To the Website
📧 Discord