SteemKnights - Patch 0.9.2 is live!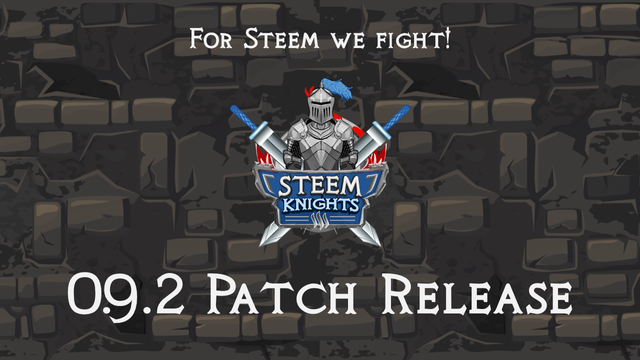 Greetings Lords & Ladies,
as promised the new patch is now available!
This means that the leaderboard and statistics mechanic will be starting tonight at 01:00 UTC.
For further information please check out our latest posts
Have fun and Steem on!
---
For Steem we fight!
---
🚀Who is fivefingergames GmbH?
🏰 What is SteemKnights?
▶️ Trailer
📜 To the Website
📧 Discord