SteemKnights - Patch 0.9.3 is live!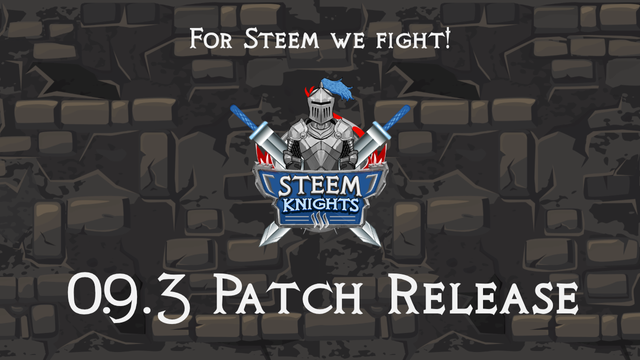 Greetings Lords & Ladies,
the Battle Generals are proud to announce that a new Patch was released today. The Patch 0.9.3 contains new functionality and gameplay stabilization.
Here is a small overview of the new features:
"Exit Game" Button (mainly for windows)
Windows Installer is now available
"Accept Game"-Mechanic: before a game starts it must be accepted by both players. If a player rejects or waits too long for the acceptance (90 sec) the game result in a draw.
The players can now skip a turn without moving
We are now displaying the moves left until draw without fighting (if there are only 15 turns left)
We have extended our settings UI. The player can now switch between window mode and fullscreen and the resolution can now be adjusted as well. (Note: we have a small known bug in the tutorial with 4:3 resolutions)
Minor UI fixes
Minor stabilization fixes
We hope the new patch is bringing even more fun to the game. So grab your phone, tell your friends and play together!
---
For Steem we fight!
---
🚀 Who is fivefingergames GmbH?
🏰 What is SteemKnights?
▶️ Trailer
📜 To the Website
📧 Discord