SteemKnights - Short Announcement and Free Giveaway
Greetings Lords and Ladies,
today we bring just some small announcements to you.
Pre-Register Bonus Announcement
---
We wanted to emphasize some detail we already posted yesterday. Some of you may have noticed already but we added a small campaign to our game release which rewards every user who starts the journey with us!
There are only two things to do to take place in this campaign:
1. Register before the official release on 28th of September 2019
2. Deposit 5 Steem before 10 am UTC on launch day ( In your profile section on our website )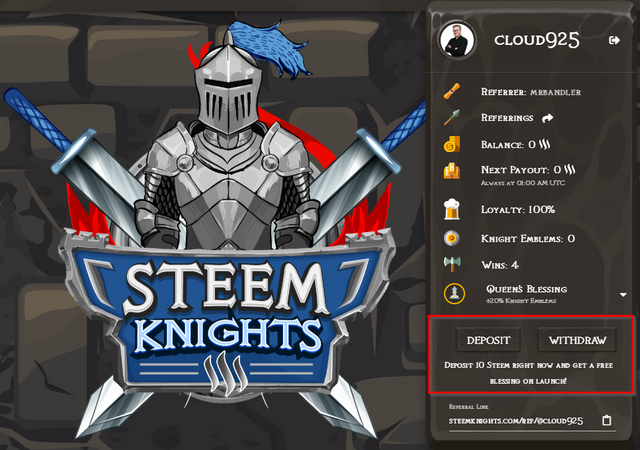 You may wonder "what is this reward they speak of?!"
If you have completed the two steps above you will be rewarded with an additional Queens Blessing ( 20% Knight Emblem boost for 3 days! ). For further information about blessings and how profitable they are read this post.
No worries, every user registered by now will get the reward as well.
Take place in our Promo Steemmonsters Tournament!
---
There are still some hours left to join our Steemmonsters Tournament! You can find all information in this post.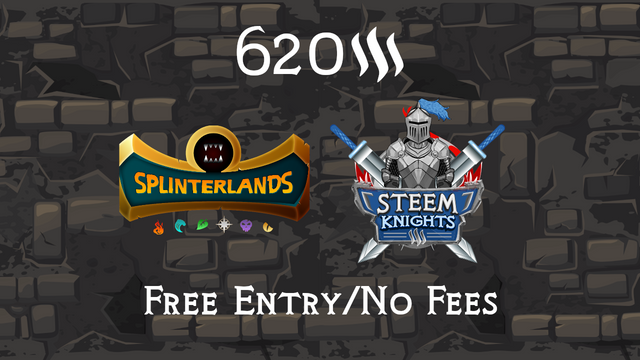 We hear you - monitor your loyal footmen
---
Some of you requested the feature to list the players who followed your call to SteemKnights. We have spared no cost and effort to make this possible as fast as we can. That means you can now check both your referred users and who has referred you in your profile overview. Maybe you can get in touch on our Discord and thank each other.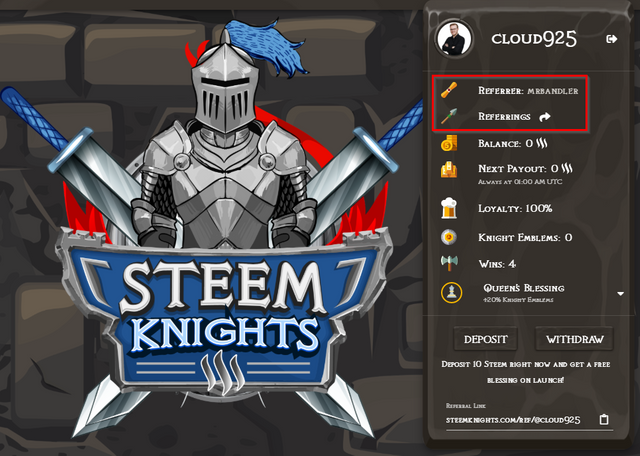 That is all from us for today. Have fun and Steem on.
---
For Steem we fight!
---
🚀 Who is fivefingergames GmbH?
🏰 What is SteemKnights?
▶️ Trailer
📜 To the Website