SteemKnights Pre-Release - Steemmonsters Tournament
Steemknights goes Steemmonsters
---
Hello Lords & Ladies,
to celebrate the launch of our new 3D game on the steem blockchain SteemKnights, we are inviting you to enjoy an amazing tournament of steemmonsters before we see each other on our battlefield on the release date 28th September 2019.
We are giving away a total of 620 Steem without an entry fee. There is no user limit so feel free to join and say it to your friends.
---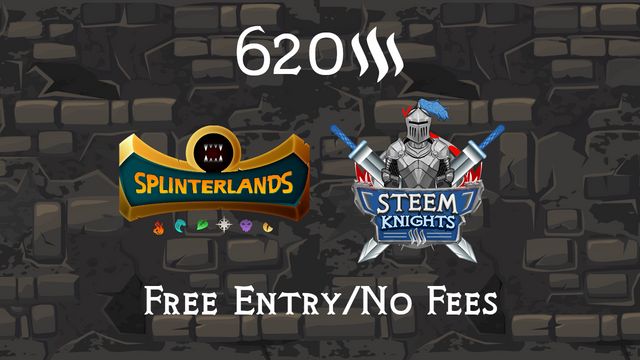 Have fun and Steem on!
---
If you want to take a deeper look, here is our gameplay trailer:
For further questions or discussions join us on Discord.