SteemKnights - There and Back Again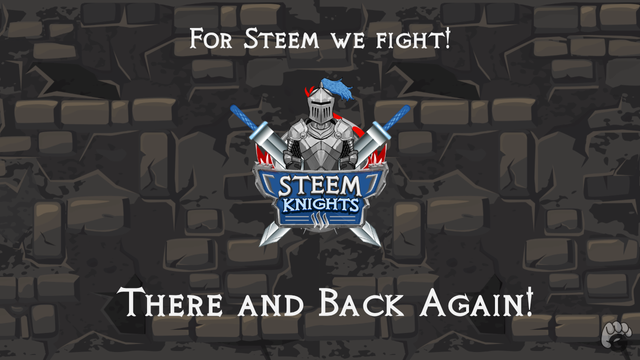 TL;DR
We are still alive!
SteemKnights is still being developed
iOS build could not be released late December, because of a game engine version upgrade we had to do
Back at work since mid-January
We currently work on a re-implementation of the "Classic Mode", which includes a new makeover, improved stability, and a butt load of performance improvements
Went back to the drawing board and designed a new concept around SteemKnights; code-named "Eternal Artifacts"
Future posts are planned to bring you all the details for "Eternal Artifacts"
Starting today we will post a SteemKnights Dev Blog every two weeks and @mrbandler will host a development stream every week on @threespeak here and Twitch
We also have been accepted as a member by the German Games Association
SBI share rewards have been shut down, because of reasons
---
Greetings Lords & Ladies,
it's been some time since we talked.
You might have noticed that we've been somewhat absent here on Steem the last few months, that's mainly because we were hard at work to bring you the iOS build in late December which sadly didn't work out because the game engine version we were using had an error on production builds and we had to upgrade to the new version and then, of course, there were holidays, new years and what-not (you know the drill). And we also spend some time with the family over the holidays, after the many power-sessions and all-nighters we put in, in bringing you the current beta version of SteemKnights.
In that time we all had the chance to reflect on the current state of the game and how to best improve it. After the time away from the project we eagerly got back to work in mid-January, and oh boy there is lots of work and fun ahead of us.
Currently, we are hard at work to bring you a hugely improved version of the client which includes a new makeover, improved stability, and a butt load of performance improvements.
We basically went back to the drawing board and re-implemented the bulk of the game in C++, gone are the days of VM based gameplay scripting, it's now native all the way (hence a lot of performance improvements)! Which brings us to the next point that'll be all new. Now that we have a lot more performance, that we can utilize, we can fit shinier things on the screen. That means, a whole new UI, a proper main menu with all its bells and whistles and a new arena for you to fight your battles in.
You might be thinking now: "Why the heck are they doing this, the game was playable?!", well yes, but we wanted a new foundation we can easily build upon and expand the game further. That's why we internally named the new client, that's currently being developed, "Classic Mode". And we might as well called it that when it's released... or we come up with a cool new name, we'll see.
Now that we put a name on it, is there something else in the pipeline? And, yes there is! When we talked about going back to the drawing board we not only made cosmetic changes to the game we developed a whole new concept around it, which expands the current game by a lot. Hence the code name on the current re-implementation of the game; "Classic Mode".
So what's the plan here; well we designed a completely new game mode. You might even call it SteemKnights Two but we thought a code name like "Eternal Artifacts" had a nicer ring to it.
Alright, so now would probably be the part of the post where we explain what the new game mode is all about, how it's different from the current game and when you can expect it to land on your phone, PC or web browser of choice. Sorry to disappoint you but we not gonna go in-depth on the new game mode just yet. What we have though, is a planned future post that will bring you all those juicy details you're probably longing for right now.
Speaking of posts, we also got into a discussion on how to continue the development process of the game. Currently, it has been more of a shadow game for us where we hack away in secret and present you the result when it's done. We want to change that. We want to develop the game with the community to receive feedback early and iterate on it together to create something not only we would like to play and think you would too, but to let you have direct influence on the decisions we are making so that it's not our game but rather the game of the community.
That's why we will start to post SteemKnights Game Dev Blogs every two weeks on Thursday starting today (so next post with "Eternal Artifacts" design details will be on February 20th, 2020), which will include updates on what has happened, development-wise, the last two weeks. What design changes we mean to implement, show off new artwork and might even delve into the code. We will basically open our development process for all of you to see and give feedback on (that's the important part of it!).
In addition to the written content, @mrbandler will also host a development stream on @threespeak (here) and Twitch every week. Switching between Monday and Friday night every week. Where he will be working on the current tasks of the development sprint. The resulting VODs of the steams will also be uploaded to @Dtube and YouTube for all those who can't make it to the live streams.
---
To sum up:
A SteemKnights Game Dev Blogs post every two weeks on Thursday, starting today
A development stream hosted by @mrbandler on @threespeak (here) and Twitch; starting on Monday, February 10th, 2020 and switching every week between Monday and Friday night
---
A few final words before we let you enjoy the rest of the week.
You might also have noticed that we shut down the distribution of SBI share rewards within the game, that's mainly because this approach did not have the desired effect that we would have hoped for.
We also have been accepted as a member by the German Games Association!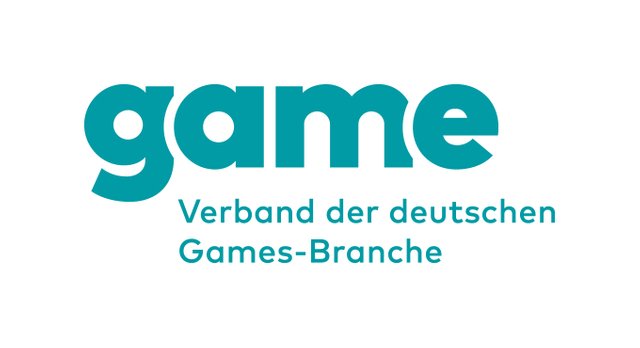 ---
That's it for today.
We hope you are as excited as we are about the new stuff and collaborate development coming to SteemKnights!
Yours truly,
@fivefingergames GmbH
---
For Steem we fight!
---
🚀 Who is fivefingergames GmbH?
🏰 What is SteemKnights?
▶️ Trailer
📜 To the Website
🔴 Development Stream
📺 Twitch
🎥 Dtube
📹 YouTube
📧 Discord