One does not simply...
Greetings Lords & Ladies,
we are more than glad that we are able to reach out to you again! The past weeks and months have been very exciting for us as developers and as a gaming studio. Since August 2019 we worked very hard to achieve our goal to become a indie game studio. At the start of our journey, all three of us had to face the challenge of handling a full-time job and establishing our game studio at the same time, which was one of our greatest dreams/goals. And this brings us to the point for todays post and the exciting news we wanted to share with you...
---
We Got Funded!
Yes, you have read correctly. We the fivefingergames GmbH, based in lower Bavaria, Germany, got funding for our on-going project Knights of Cathena (formerly @steemknights).
But why is that a thing?
That's the question some of you may ask. Let me explain what this actually means for us.
We no longer have to waste our time in full-time jobs that hindered us to follow our passion and create a awesome game. Because of that, all three of us quit our previous jobs and dove right into our company, full-time. Additionally, we switched from our desks at home to a real office in Deggendorf (most importantly: we got a couch!).
Short trivia on the side: We completely overhauled our website https://fivefingergames.com. Feel free to visit us there and join us on every social media channel you like.
Future Plans
But what are the next steps for us?
Knights of Cathena
Formerly known as @steemknights, we are still developing our first game Knights of Cathena. Nearly all of you should have checked out the first beta version of the game. If you haven't, check it our here: https://knights-of-cathena.com. But since the beta-release in September 28th we had some hurdles to overcome and somewhere between failing at building a iOS version and missing game engine features we needed, we decided to start from scratch and switch to the Unity game engine. For more details about the development you can check out our @steemknights account.
Other Projects
But Knights of Cathena will only be the beginning. If everything works out as planned we want to make even bigger and complexer games based on blockchain and cryptocurrencies. We have several project ideas but nothing we want to share in detail, yet.
In fact we want to establish fivefingergames as one of the leading blockchain gaming companies in this evolving market. Set your goals high they say...
A Special Gift
As a special gift and a little bit of evidence that we are really a legitimate company now (we couldn't believe it ourselves), we wanted to share with you some pictures of our new office.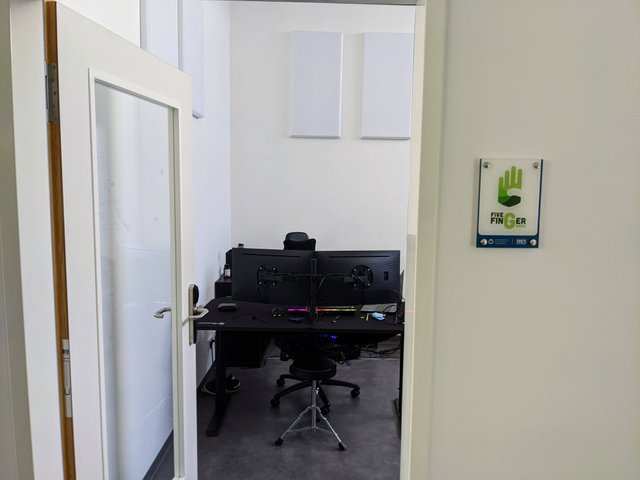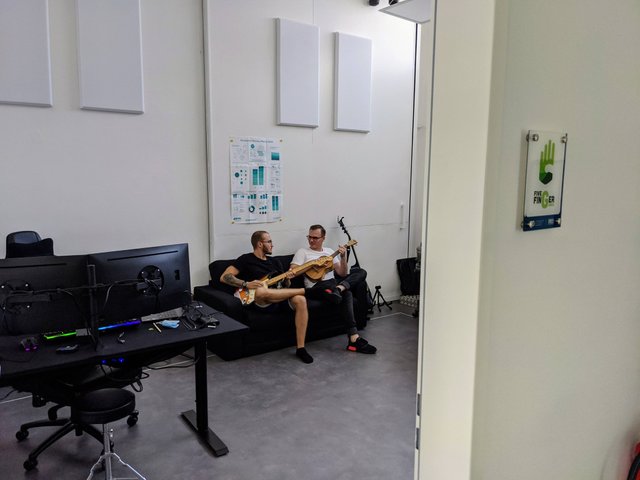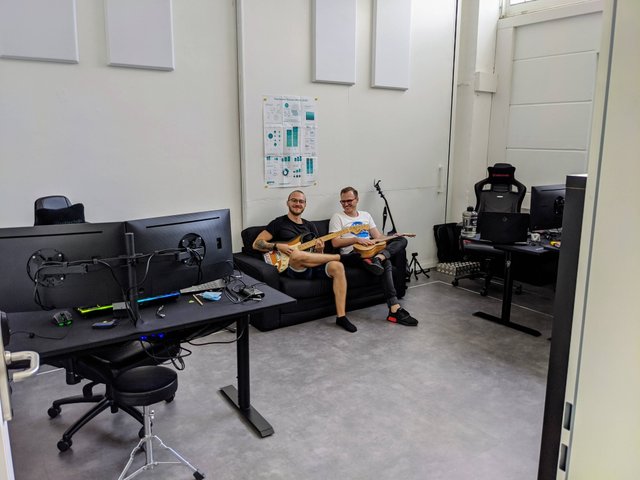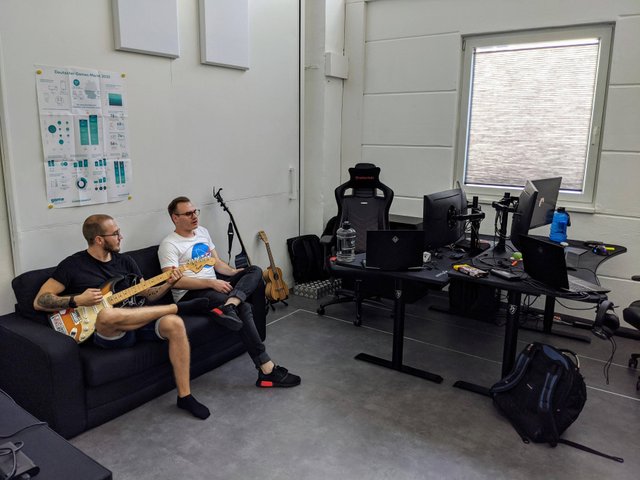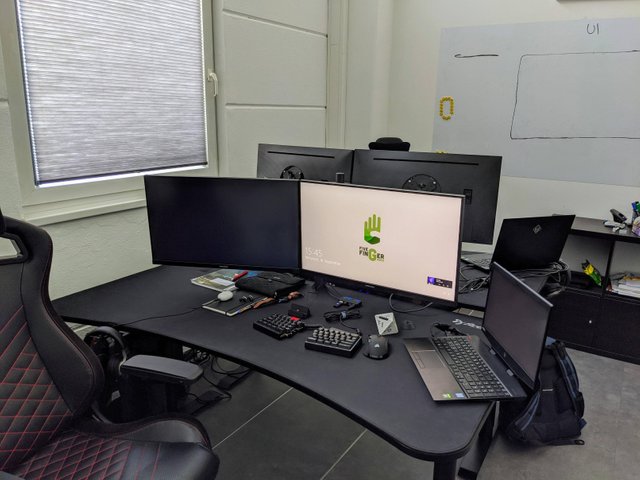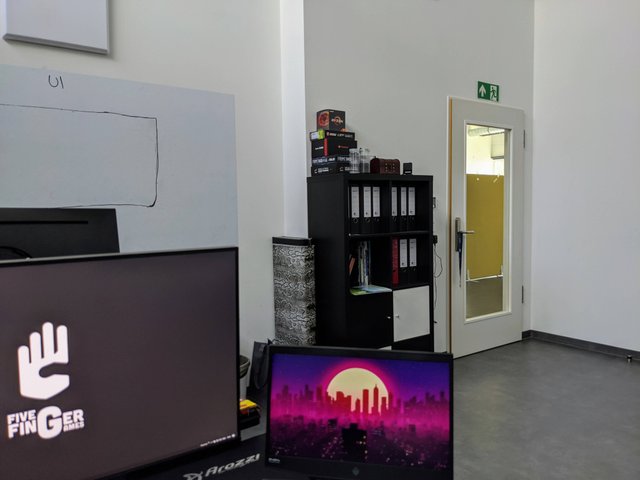 ---
We cought our CEO doing weird stuff...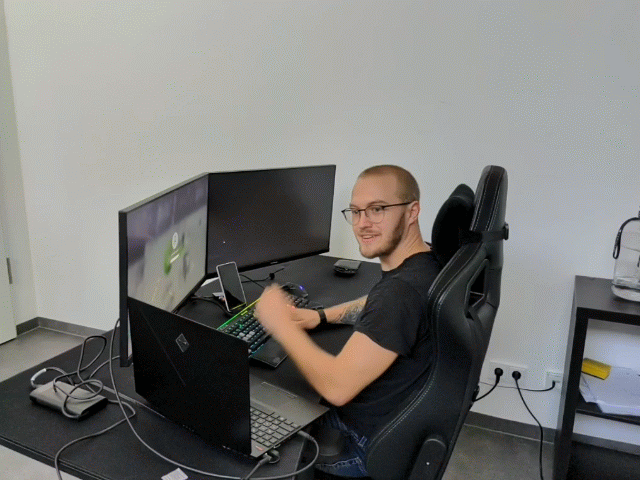 And it escalated quickly...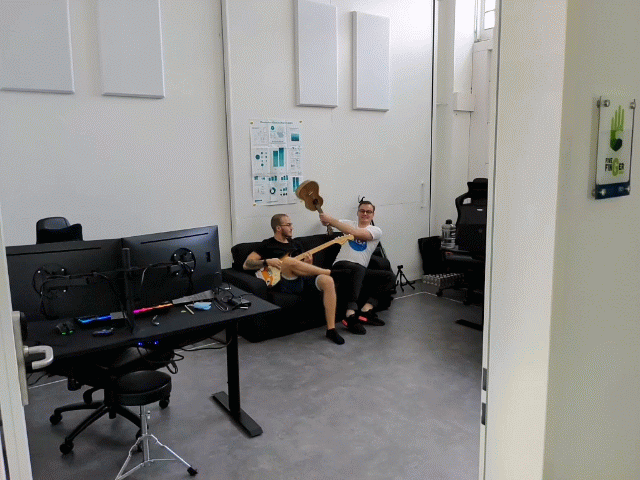 Random Closing Foot Note
Needless to say, time ahead of us will be very exciting and interesting. We are glad to have the chance to continue creating and to share those moments with you guys. Furthermore, we hope that you forgive us the fact that we disappeared for some months. Sorry, finishing up the investment and organizing everything took some time...
All we can say now is: Stay with us and join us on our road to victory to beat the elite four to become the greatest pokemon masters... wait... what? Wrong script.
Greetings, stay with us and join us on discord!
---
For the community we fight!
---
🚀 Who is fivefingergames GmbH?
🏰 What is Knights of Cathena?
▶️ Trailer
📜 To the Website
🔴 Development Stream
tube/#!/c/steemknights)
📹 YouTube
🍻 Patreon
📧 Discord