Steemcity: Should I Still be Spending?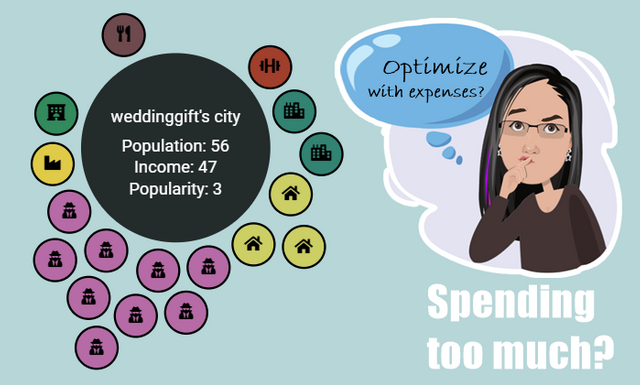 Steemcity is all about strategy on investment.
But sometimes we can be overspent and then seeing some of the NFT is not beneficial.
Thanks to one of the gamer who helped me with her 10 extra Immigrants card, I was able to keep the city optimized; but it also increases chances of crime even though at the time, my income was around 40 SIM a day.
But it is not really helping as immigrants no only give (-) for popularity, it also increases crime rate.
Because of the extra gym that needed another extra 6 workers, I was stuck with the dilemma; should I acquire other immigrants or invest on basic homes?

No doubt basic home has very little income produced, but it has 4 populations in one basic home.

And at the moment in the market place, although not cheap, it still is cheaper than acquiring a random card, hoping to land an apartment and could have wasted the STEEM instead.

I was fortunate enough to spot 2 that is a little cheaper than the previous listing; and there I am, spending a little over 4 STEEM just to balance the volume and able to return an immigrant card.
Hopefully with 2 extra SIM and later more people like to acquire this game, the SIM tokens will be of better value.
That 4 STEEM could have gotten another nice card from #splinterlands for battles; why didn't I do so?
Battling and earning DEC would have been much more profitable compared to earning a low valued SIM at the moment.
You could be right on that!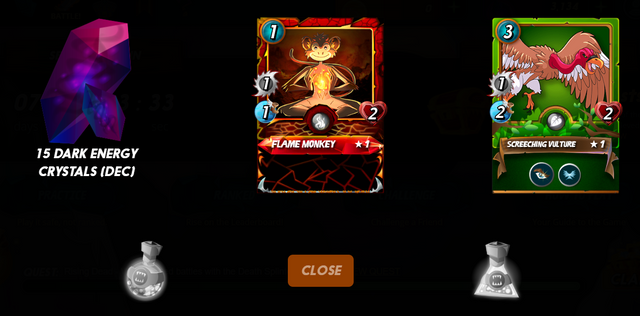 But right bow I still could earn some extra cards to power up from my after dormant a while gaming and hopefully with those DEC, I could get myself a splinter or Rulers of the Seas.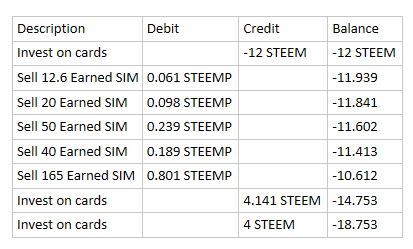 But right now, I might have to lessen my battle time and dormant from games; and maybe, JUST MAYBE, steemcity's auto collection could help me to set aside some SIM at the moment... but perhaps when I have more STEEM I might try... just try... to chance for an apartment and see if I could return the immigrants cards to lessen crime % further.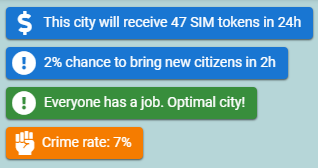 But I guess right now 7% crime rate is still pretty low. I may not need to spend 4 STEEM for chances yet.
Let's see how it goes.
Until Then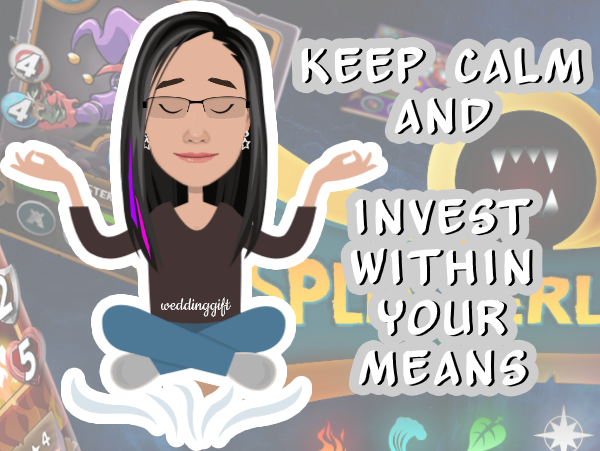 1 % of this post's earnings goes to @null to keep the steem blockchain alive