Steem Monster Legendary for SALE!
Hey guys, today I signed up for the steem monster pre-sale and bought a couple booster packs. I got way to lucky and got a legendary for the first try. Since I rather open more packs I want to sell this card to fund my future packs.
The card for sale: Spirit of the forest.
Price: 15 SBD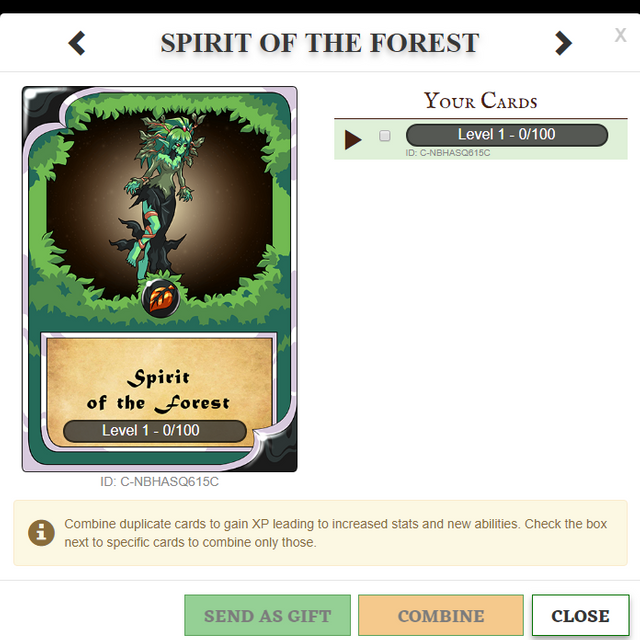 Add me on discord: CriticalBarny#6264 or join the Steem Monster discord group here: https://discord.gg/CAFJRjY.
If you don't trust me thats fine than we'll ask one of the merchants on the discord channel to do the transaction through them so its completely scam free.