SUBASTA CARTAS DE STEEMMONSTER. CARTAS A SUBASTAR. REGLAS PARA LA SUBASTA/AUCTION CARDS OF STEEMMONSTER. CARSDS TO AUCTION. RULES FOR THE AUCTION.
Voy a subastar mis cartas de STEEMMONSTER al mejor postor.
El lote a subastar será el siguiente:
FUEGO
Summoner:
Malric Inferno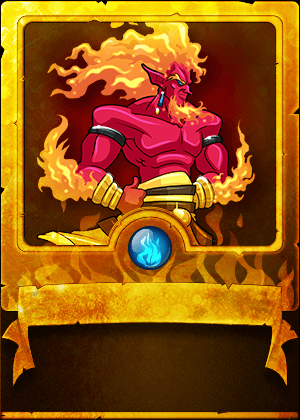 COMUNES
Giant Roc - Kobold Miner - Fire Beetle - Explding Dwarf (3)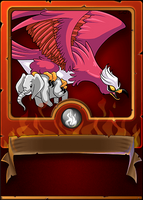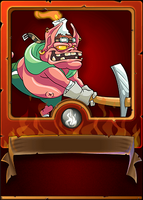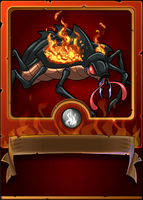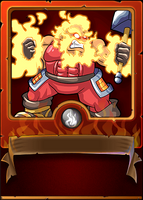 RARAS
Pit Ogre - Flame Imp (6 y 1*2) - Naga Fire Wizard (5)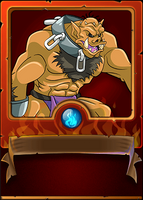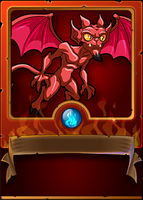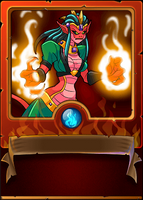 AGUA
Summoner:)
Alric Stormebringer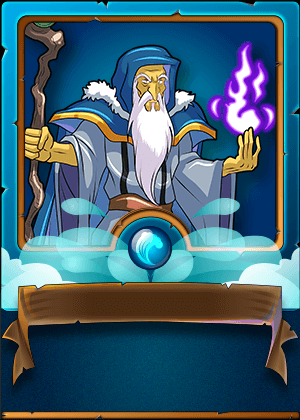 COMUNES
Pirate Captain - Spineback Turtle - Crustacean King - Sea Genie (21) - Sea Monster (2)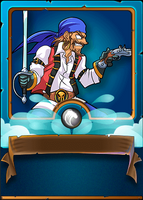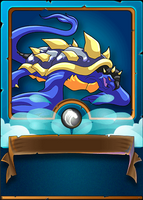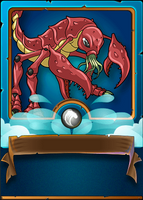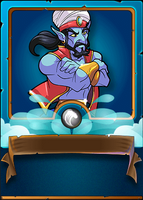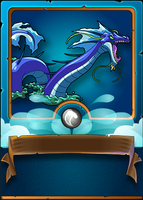 RARAS
Pirate Archer (3) - Water Elemental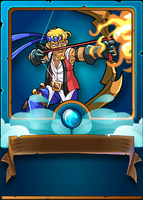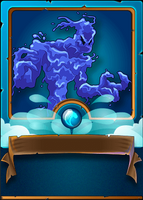 TIERRA
Summoner:
Lyanna Natura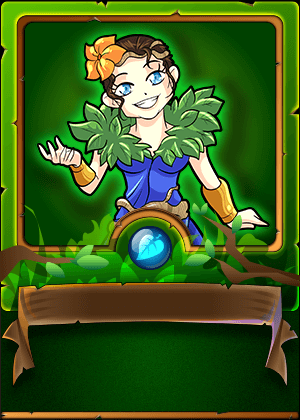 COMUNES
Flesh Golem - Goblin Sorcerer - Minotaur Warrior - Wood Nymph (8)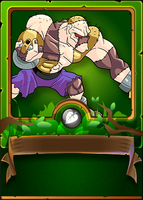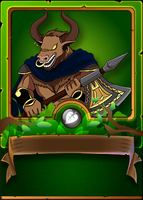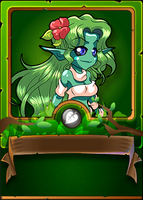 RARAS
Mushroom Seer (7) - Stonesplitter Orc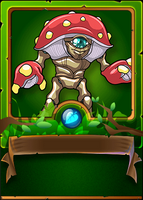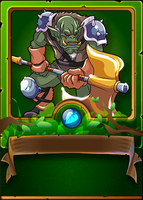 EPICA
Brownie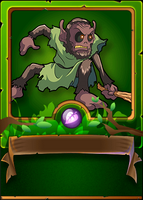 VIDA
Summoner:
Tyrus Paladium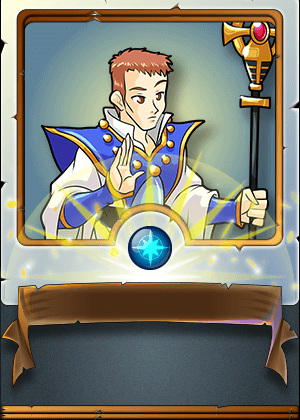 COMUNES
Feral Spirit - Silvershield Knight - Silvershield Warrior - Silvershield Archers (12)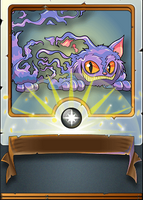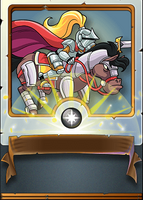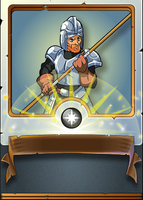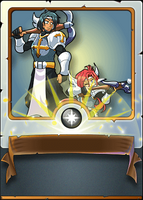 RARAS
Crystal Werewolf (2) - Peacebringer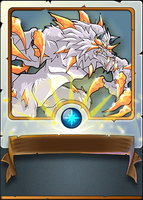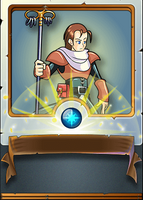 EPICA
Divine Sorceress (4)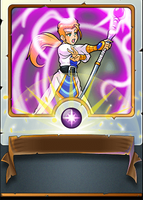 LEGENDARIA

Sacred Unicorn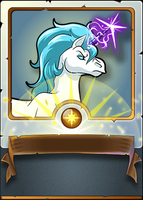 MUERTE
Summoner:
Zintar Mortalis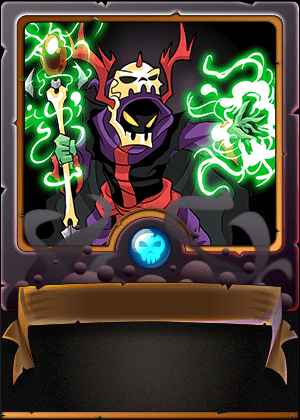 COMUNES
Animated Corpse - Haunted Spider - Skeleton Assassin - Spineback Wolf - Vampire (15)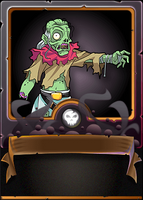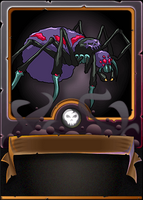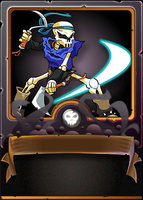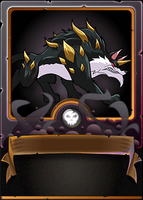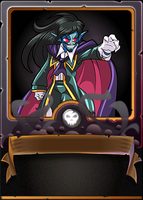 RARAS
Haunted Spirit - Undead Priest - Skeletal Warrior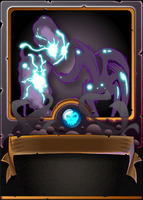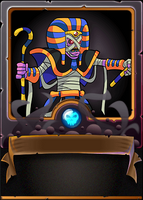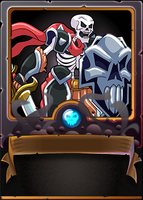 DRAGON
Summoner: (Épica)
Daria Dragonscale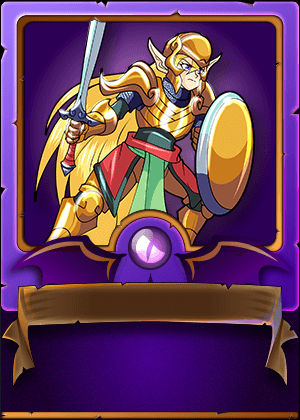 NEUTRALES
COMUNES
Grumpy Dwarf - Elven Cutthroat - Centaur - Highland Archer (21) - Rusty Android (10)
Creeping OOze (5) - Goblin Mech (7)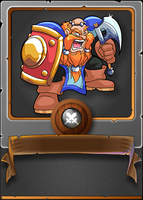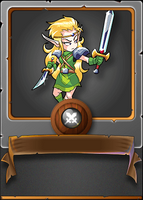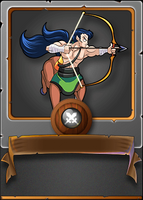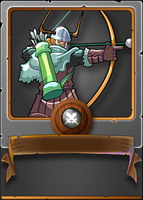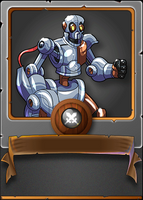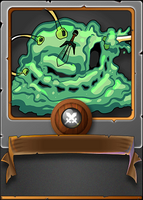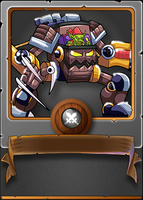 RARAS
Cocatrice - Cyclops - Hobgoblin (7) - Prismatic Energy (2)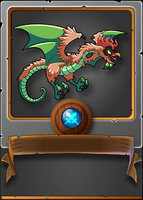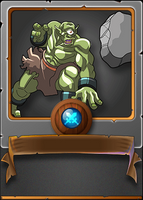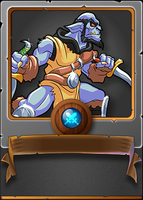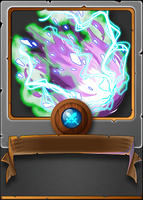 GOLD
Daria Dragonscale (Summoner- Epica *3)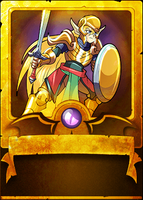 Goblin Mech (Neutral *4)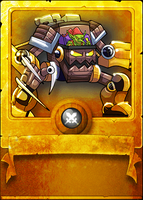 Vampire (Muerte *4)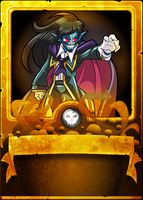 () cantidad cartas
REGLAS DE LA SUBASTA
La presente subasta se realizará al mismo tiempo tanto en whaleshare como en steemit, y será bajo las siguientes reglas:
Para poder participar de la subasta, y a los efectos de que las ofertas sean serias, deberán previamente inscribirse en la misma transfiriendo a cualquiera de las siguientes cuentas las siguientes cantidades según corresponda:
Cuenta @matuca de steemit: 3.5 steem o 1.18 SBD
Cuenta @matuca de Whaleshare: 20 wls líquidos (en caso de querer abonar esa cantidad en algún whaletoken deberá previamente comunicármelo para mi aceptación, caso en el cual deberá transferirse dicha cantidad (a convenir) a la cuenta de bitshare: matuca1).
Dicha transferencia deberá indicar en el "memo" que se manda a los efectos de la inscripción en la subasta, caso contrario no será tenida en cuenta y se considerará una donación.

Una vez realizada dicha transferencia, la misma significará la aceptación de las presentes reglas.

Los usuarios que deseen intervenir en la subasta tendrán tiempo de realizar su inscripción desde la publicación de este post y hasta el día 6 de febrero a las 00.00 hs.

Al finalizar la etapa de inscripción, se publicará un nuevo post tanto en whaleshare como en steemit en el que se indicará quienes son los habilitados a realizar ofertas.

Los que se encuentren habilitados, a partir de la publicación de dicho post, podrán comenzar a pujar y realizar las ofertas a través de los comentarios de ambos post (whaleshare/steemit) y mejorando las ofertas anteriores

Tendrán tiempo de realizar ofertas hasta el día 8 de febrero a las 00.00 hs

La base de la subasta comenzará en U$s 20 (veinte dólares). Las ofertas deben ser en dólares.

El participante que proponga la oferta mas alta al término de la subasta será el ganador de la misma y se hará acreedor al lote de cartas de steemmonster especificado ut-supra.

El ganador de la subasta será anunciado a través de un nuevo post, y el mismo tendrá 24 hs, a partir de esa publicación para realizar la transferencia del monto resultante en la subasta.
Dicha transferencia podrá ser realizada en steem, sbd o wls (liquido) al valor del momento de realizar la misma. El pago con cualquier otra moneda deberá sera consultado previamente a los efectos de mi aceptación.
En caso de que el ganador de la subasta no realice dentro de ese periodo de tiempo la correspondiente transferencia, perderá su derecho al lote de cartas especificado ut-supra.

En caso de que el ganador de la subasta pierda su derecho, se considerará, por única vez, ganador a la siguiente mejor oferta, debiendo cumplir también este con el punto 9 (nueve).
En caso de que ninguno de los ofertantes cumpla con su obligación en los plazos debidos la subasta se considerará desierta, no teniendo de mi parte obligación alguna, y en su caso, si así lo decido se iniciará una nueva subasta de conformidad a las reglas y base que decida para la misma.

Todas las comunicaciones pertinentes se realizaran a través de los comentarios de los respectivos post, y se consideraran conocidas por los inscriptos/ofertantes, no pudiendo alegar lo contrario.

Una vez recibida la correspondiente transferencia enviaré a quien corresponda el lote de cartas de steemmonster indicado ut-supra en un plazo no mayor a 24 hs.

En caso de no existir 10 o mas ofertantes inscriptos, me reservo el derecho de suspender la subasta, único caso en el cual se devolverá el monto de la inscripción a quienes la hayan efectuado.
AUCTION RULES
The present auction will be held at the same time both in whaleshare and steemit, and will be under the following rules:
To be able to participate in the auction, and in order for the offers to be serious, you must previously register in the same by transferring the following amounts to the following accounts as applicable:
@matuca de steemit account: 3.5 steem or 1.18 SBD
Whaleshare's @matuca account: 20 liquid wls (in case you want to pay that amount in a whaletoken you must previously communicate it to me for my acceptance, in which case that amount (to agree) will have to be transferred to the bithare account: matuca1).
Such transfer must indicate in the "memo" that is sent for the purposes of the registration in the auction, otherwise it will not be taken into account and will be considered a donation

Once this transfer is made, it will mean acceptance of these rules.

Users wishing to participate in the auction will have time to register since the publication of this post and until February 6 at 00.00 hs.

At the end of the registration stage, a new post will be published on both whaleshare and steemit, in which will be indicated who are the ones authorized to make offers.

Those who are enabled, from the publication of this post, can start bidding and make offers through the comments of both post (whaleshare / steemit) and improving previous offers

They will have time to make offers until February 8 at 00.00 hs

The base of the auction will start at US $ 20 (twenty dollars). Offers must be in dollars.

The participant who proposes the highest offer at the end of the auction will be the winner of the auction and will be creditor to the batch of cards of steemmonster specified ut-supra.

The winner of the auction will be announced through a new post, and will have a maximum of 24 hours, from that publication to make the transfer of the amount resulting in the auction.
Said transfer may be made in steem, sbd or wls (liquid) to the value of the moment of carrying it out. Payment with any other currency must be previously consulted for the purpose of my acceptance.
In case the winner of the auction does not make the corresponding transfer within that period of time, he will lose his right to the specified batch of cards ut-supra.

In the event that the winner of the auction loses its right, it will be considered, for the only time, winner to the next best offer, and must also comply with point 9 (nine).
In the event that none of the bidders fulfills their obligation within the due dates the auction will be considered void, not having any obligation on my part, and if so, if I so decide, a new auction will begin in accordance with the rules and regulations. base that decides for it.

All relevant communications will be made through the comments of the respective post, and will be considered known by the registrants / bidders, not being able to claim otherwise.

Once the corresponding transfer has been received, I will send to the correspondent the batch of cards of steemmonster indicated ut-supra in a period no longer than 24 hours.

In case there are not exist 10 or more registered bidders, I reserve the right to suspend the auction, the only case in which the amount of the registration will be returned to those who made it.

In case of doubts or errors of interpretation of the rules, those written in Spanish will be considered valid.
(El lote a subastar es un total de 180 cartas. Con la base de la subasta solo comprarías 10 pack con un total de 50 cartas/The batch of steemmoster cards to be auctioned is a total of 180 cards. With the base of the auction you would only buy 10 pack with a total of 50 cards)