My First Day in Steemmonster
Today I bought a steemmonster starter pack for $10. I got free 30 cards when I bought starter pack. I had a quest about death splinter. I completed that quest. I claimed that quest and got EXPLODING DWARF.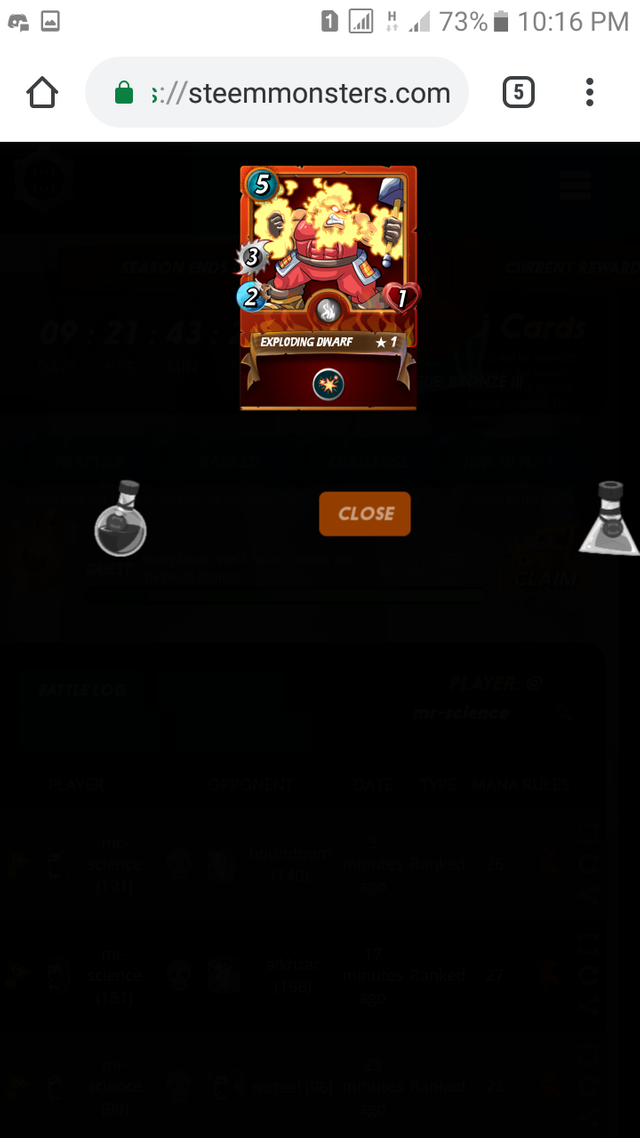 I reached to Bronze III. I have joined a tournament.