Splinterlands Update + New Card Stats!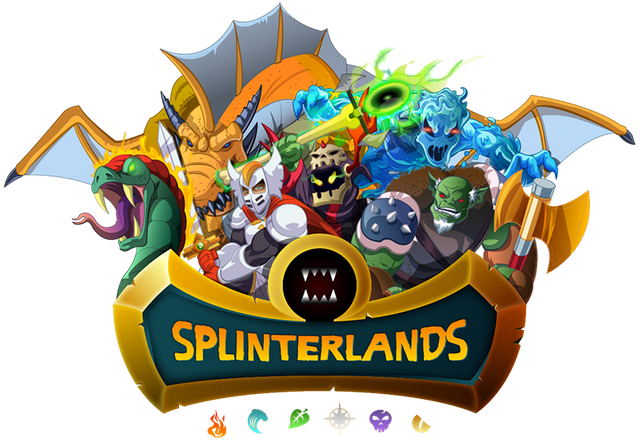 TRX Tournament Integration
As part of our crowdfunding campaign through the SEEDGerminator platform on the Tron blockchain, we are working on integrating TRX and other Tron-based cryptocurrencies into the game.
We have recently released the ability to use TRX for tournament entry fees and as prizes which will be handled automatically by the system. In order to enter a tournament with TRX or other Tron-based tokens as prizes, each entrant must have a Tron wallet address linked to their Splinterlands account. This will allow the system to automatically pay out the prizes to each winner when the tournament ends or refund entry fees if a player leaves or if the tournament is cancelled.
To link your Tron wallet address to your account, you can click on your name on the top right of the game page and choose the "Link Tron Wallet" option in the drop down. If you are using a browser-based wallet such as the TronLink extension, your address will be pre-filled for you.
Pay with TRX on the Market
Additionally, we have recently released the option to purchase cards on the market from other players using TRX. Sellers will still be paid in STEEM, even if the buyer pays with TRX. Behind the scenes the TRX is simply converted to STEEM. It is necessary to pay the seller in STEEM because, as a decentralized market on the Steem blockchain, the actual STEEM transfer on the blockchain is what completes the transaction.
Allowing players to make market purchases using other cryptocurrencies should make it MUCH easier for those who don't already have STEEM to participate in the market which we hope will help increase prices and liquidity.
New Rulesets

Last week you may have noticied two new rulesets added into the game: Little League, and Fog of War. Earlier today we released another new ruleset called Earthquake. Going forward we hope to release a new ruleset every week or so to help keep things interesting. We also plan to make the new rulesets appear more often so that more players have the chance to try them out.
In case you haven't encountered these new rulesets yet, here's what they do:
Little League - Only Monsters & Summoners that cost 4 Mana or less may be used in battles.
Fog of War - Monsters lose the Sneak and Snipe abilities.
Earthquake - Non-flying Monsters take 2 Melee damage at the end of each round.
New Promo Card Stats

We had previously released the stats for the Red Dragon and Dragonling Bowman cards, and now we are releasing the stats for the two remaining exclusive promo cards which will ONLY be available through the SEEDGerminator crowdfunding campaign!
Delwyn Dragonscale
Let's start off with the new Common Summoner - Delwyn Dragonscale. He is the only Common rarity Summoner card currently in the game, which means he will comprise the bulk of the cards given out during the campaign. Our hope is that it will be pretty easy for all players to get at least one of this card so they can access the Dragon Splinter, but it will still remain difficult / costly to get him up to higher levels.
You have probably already noticed that he costs a hefty 5 Mana, but he also gives all friendly Monsters +1 Magic attack. This is a pretty big deal as Magic attack is the most powerful attack in the game since it bypasses Armor and cannot miss. Previously only available to the Water Splinter, now with Delwyn a +1 Magic attack Summoner is available to be used with cards from ANY Splinter!
In a high Mana-cap game, pairing him with a Red and Gold Dragon could be extremely deadly! Best get your Silence, Magic Reflect, and Void cards ready to counter him.
Fiendish Harpy
Next we'll talk about the new Epic Monster - Fiendish Harpy. The Harpy costs only 2 Mana and has the following new ability:
Opportunity - This Monster targets the enemy with the least health
This means that the Harpy can use its Melee attack from any position on the battlefield, and will target whichever enemy Monster has the least Health at the time. We expect that this will add a new element to the meta where there is now a way to "pick off" low health support or damage dealers. At 2 Mana, this card should fit in nicely to many teams, especially in low mana cap battles.
Crowdfund Campaign Ending Soon!
If you want to pick up some of these exclusive cards, there is less than one week left before the first campaign ends! You can find the details of the campaign and how to contribute at https://seedgerminator.sesameseed.org/
Even if you don't really care about the exclusive cards, if you contribute using TRX you can get regular Beta edition booster packs at around a 20% discout AND you get some of the new exclusive promo cards as a bonus!

Thank you for your continued support!
Steem Monsters / Splinterlands Contact Info:
Steem Monsters / Splinterlands Blog
Steem Monsters / Splinterlands Website
Steem Monsters / Splinterlands Discord
Steem Monsters / Splinterlands Telegram