Some days I just want to quit Splinterlands/
At the end of each season in Splinterlands, formally known as steem monsters, I would have no problem moving back up to Silver 1 and struggle for some time before I get to Gold 3 where I would max out my advance in the ranked leagues. I take this is a sign more people are playing Splinterlands, I am currently struggling to get to Silver 1. This is expected as more people join I probably won't be making it to the Gold league. Unless Yabamat changes the numbers, early players will havest more reward cards before it becomes more difficult to mine. Guess reward cards are proof of work.
Today was one of those days when I need to complete 5 wins with a splinter only to have almost half the time denied the ability to play the needed splinter. Then when I was able to play my quest splinter, I was paired with a higher-ranked opponent and defeated. Makes me want to rage quit but the taste of possibly getting a legendary or gold card keeps me from quitting. So I keep loosing and finally scrounge up enough wins to complete the quest. Of course, the blockchain taketh my pride but rewards me for my diligence, I am rewarded with a nice take. Three rare cards with one a Gold card.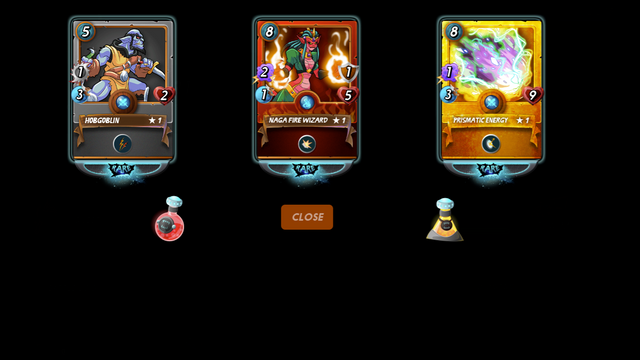 If you are interested in playing please use my referral code to start. I am always willing to help you get started and answer any questions. I am a HODL'r of SM cards so if you need anything I can delegate some of my extra ones.
https://steemmonsters.com?ref=alaqrab
---

---
SoCalSteemit is building and supporting the Steemit community of Southern California. If you are from SoCal and are into creating quality content here on STEEM, we'd love for you to follow us @SoCalSteemit and join our group on Discord

---
Would you like to learn more about cryptocurrencies and earn free Bitcoin? Use this referral to start an easy to use Bitcoin wallet and earn Bitcoin. I share my referral rewards back for being active. Thanks.