BattleTeam Steem Monster Guild -Weekend News!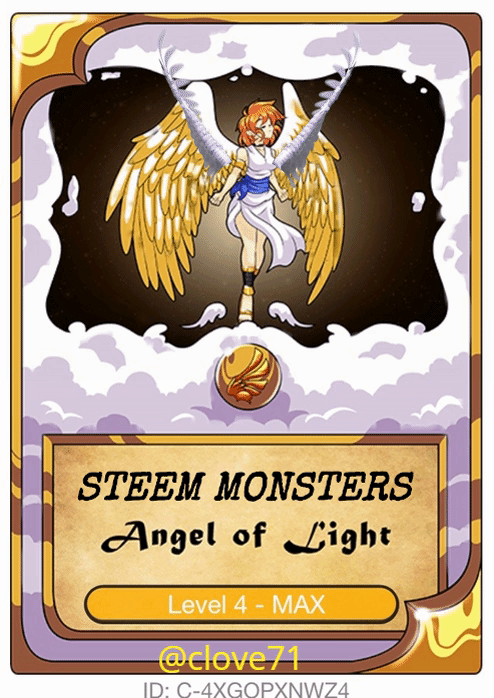 Hello everyone! The weekend is here and I'm bringing you a few updates in prices, news and info. as the Steem Monster weekend is upon us! In case you have been MIA for awhile Steem Monsters is a Collectible Trading Card Game built right here on the Steem Blockchain by Creators @aggroed & @yabapmatt . It has taken over Steemit as a whole! The community is growing as we now have kids playing and streaming them on DLive!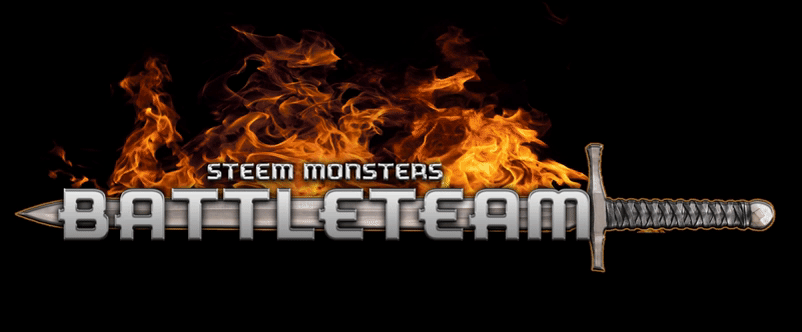 Today, my daughter learned all about Steem Monsters! She opened up a Selenia Sky in just about 6 packs or so, it was so fast! Also, @ericwilson 's son Tegan was so excited playing last night for the first time! He set a record I'm sure as he opened 3 Legendary cards from like 16 packs or so! BattleTeam's own @Mrviquez gave him 5 packs and a card of his own! Spreading that Monster joy!Catch the videos below and catch Steem Monster fever like everyone else it, lol! I spent last night leveling up and maxing out my first Legendary card! My Angel is finally a maxed out Level 4! I am on my way to maxing them out to be ready for Battles starting in September.
This song Flap your wings by Nelly is highly appropriate for celebrating my Maxed out Angel!
Enjoy @tegansteems and @Sheplaysmonsters enjoy this game for the first time!
Tegan is @ericwilson son and is 9 years old. My daughter Layla @sheplaysmonsters is 11. She wanted the name Sheplayssteemmonsters but it was too long for Steemit. They both enjoyed the game a lot! it seems as if Steem Monster Kids will be a series of sorts as well as Steem Monster Love!
Watch Tegan play here:
https://steemit.com/steemmonsters/@clove71/steem-monsters-get-your-piece-of-the-treasure-like-tegan-did
Spreading the Steem Monster Love to fellow Veterans, check out @lexikon082
https://steemit.com/steemmonsters/@lexikon082/some-awesome-steem-monster-cards-pulled-from-military-vets-of-steemit-giveaway-plus-5-more-booster-packs-giveaway
Average Current Prices in trading channel on Steem Monster Discord for Level 1 Cards:
Commons: .05 STEEM
Rare: .20 STEEM
Epics: .5 STEEM
Legendary 12-25 STEEM
You can surely catch some deal in the trading channel! I just saw someone selling all Legendary cards - one of each for only 110 STEEM! He said today only! The trading of cards is a big part of Steem Monsters as well as playing the game, leveling up and collecting more to max out your cards.
Everyone enjoy your weekend and be sure to catch Aggroed & Yabapmatt Sunday evening talk Stat Chat about Steem Monsters and give you a little more insight into the mechanisms of the game. Follow the link in the post:
https://steemit.com/mspwaves/@aggroed/sounds-of-steem-the-splinterlands-steemmonsters-writers-and-statchat-steemmonster-gamers
Join Fystikkens' Steem Speak HERE
Join Steem Monsters Discord HERE
Rock on and have a Monster Filled Weekend!
Chris Love @clove71