SteemMonsters - Types and Splinters
Intro
Steem Monsters has an in depth system for battling with your cards which can be complicated for some. So in the following days I'm going to briefly explain how the battle system actually works by starting off with Types and Splinters.
Types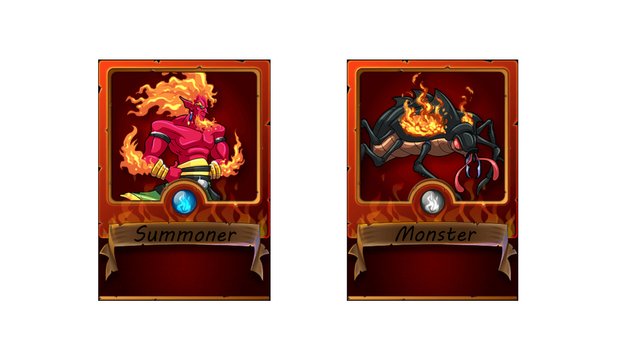 The types of cards in Steem Monsters is quite simple. It has 2 different types of cards which are named Summoner Cards and Monster Cards. The Monster Card is used to battle your opponent and is summoned by Summoner Card. The Summoner Card is unable to battle and is used to summon a specific splinter (explained later on).
Splinters

There is six different types of splinters:
•Fire,
•Water,
•Earth,
•Life,
•Death,
•Dragon,
Each splinter is summoned by there respected summoner meaning monsters with the fire element can only be summoned by a fire summoner and so on. There is also neutral splinters that can be summoned by any summoner.
-Blaxxk