Steem Monsters! Get Your Piece of the Treasure Like Tegan Did! Steem Monster Kids!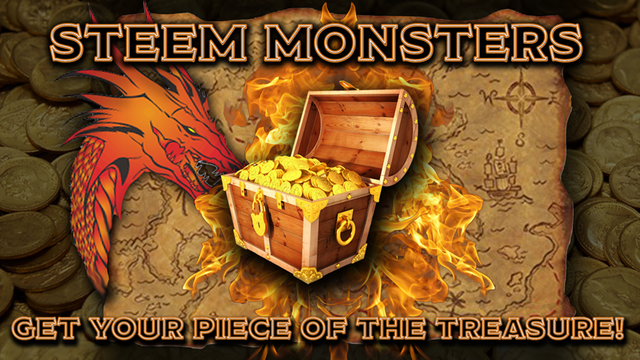 When you first open up Steem Monster's ( amazing Collectible Trading Card Game)Created by @aggroed & @yabapmatt you feel just like a kid again! I feel like it's Christmas every time I get to open a pack up! When you get an extra special card like a Legendary Gold Dragon or Selenia Sky... your whole face lights up and you are filled with excitement! A Maxed Out Level 4 Legendary sold for 100 Steem yesterday! People love Steem Monsters on the Steem Blockchain and cannot wait to get more! It is like finding a pot of gold in a game, yet it is real money, It has value. There is a market for these Steem Monsters and it has literally blown up overnight!
When I saw how many other Steemians were getting so excited about these Steem Monsters it reminded me of Pokemon and how kids would definitely go crazy about Steem Monsters! I was enjoying @dlive one evening awhile ago when I saw @ericwilson 's son @tegansteems playing a game! It was St. Patrick's Day and he was dressed as a Leprechaun streaming his game. I came in an upvoted his stream and he was so cute with this funny little accent, I loved it and said how great he was. A natural streamer! Fast forward to May 31st and I found this Gold Treasure of my own in Steem Monsters! I bought some an opened them up and had so much fun! I wanted to share this feeling of how magnificent Steem Monsters are! I caught that Steem Monster Fever and wanted to spread it! I thought of Tegan when I got the cards, I thought kids would love it! I was right! Watch Tegan who played Stem Monsters for the first time today! He had a blast and loves it so much! I had so much fun watching it! It was a "feel Good" show definitely! A big thank you to @mrviquez was so nice to give him 5 Packs of Booster cards and also a card from his magnificent collection!
Visit us on Discord in Steem Monsters HERE
Chris Love @clove71