Steem Monsters Orbs Pack, Daily Quest and Sports Updates
Hello Friends,
Splinterlands/Team Monsters is making the battling with Steem Monsters cards more and more interesting with release of Alpha, Beta, Rewards, then Promo and now Untamed Cards.


At the same time, the battles are becoming harder and harder for common battlers like me as there are many who purchased the packs in bulk and have better cards or high level of cards.

So, I too felt I should purchase more and add more cards and hence, I purchased a Promo pack and got some awesome cards as shown below: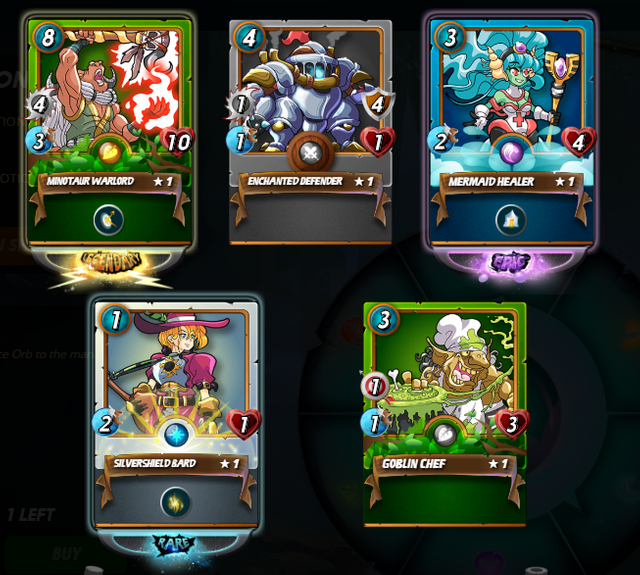 Any Legendary card will be special as we all know whether it's a Beta card or a Reward card or even a Promo card.
This time, I got a Legendary MINOTAUR WARLORD along with an Epic MERMAID HEALER and a Rare SILVERSHIELD BARD among the 5 cards.
I feel the team Steem Monsters trying their best to make the daily quests more interesting with introduction of different quests along with existing quests on different splinters. It's a welcome move and should make the battles more exciting.
As usual, I just completed daily quests and below are the rewards cards I got and as usual, most of the cards are the common ones except a couple.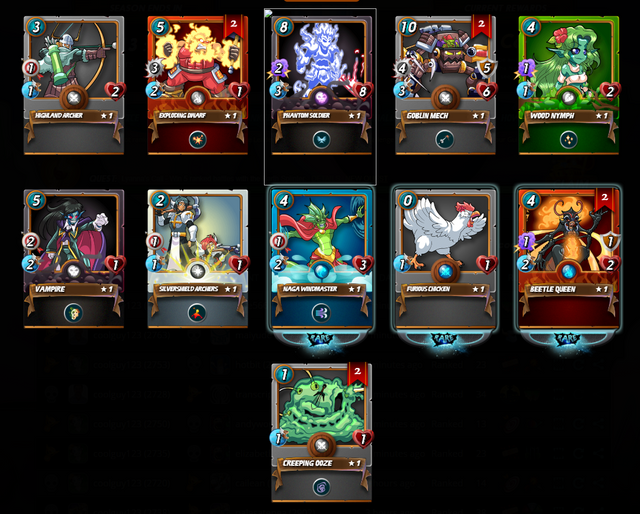 Cricket Sports Updates:
India won the first T20 match against visiting West Indies but lost the second one yesterday with West Indies openers hitting all the Indian bowlers ruthlessly especially Lendl Simmons.
Sri Lank is visiting Pakistan and that marks start of tests in Pakistan after a long time and hopefully other teams will tour Pakistan as well.
New Zealand is visiting arch rivals Australia for tests and ODI matches with their recent visitors England will be in South Africa for tests and ODI's.
India will be playing their third T20 against West Indies on 11th December followed by 3 tests and hopefully will show some resilience against in form Indian team.

Thanks for the votes, comments and resteems.
I am a proud member and supporter of below communities:

Do you use eSteem?
eSteem is a Mobile📱& PC💻 app. for Steem with great features. Also, you get Incentives posting through eSteem apps.
eSteem Spotlight; eSteem provides rewards for it top users in Leader Board with most Posts, Comments and Highest Earners.
---