Steem Monsters Poker: Round 2!

Are you ready for tonight's No Limit Texas Hold'em game?!

This is the second match held on NoLimitCoin Poker where you can win Steem Monsters!
Up for grabs today will be this Reward Edition Gold Foil Highland Archer!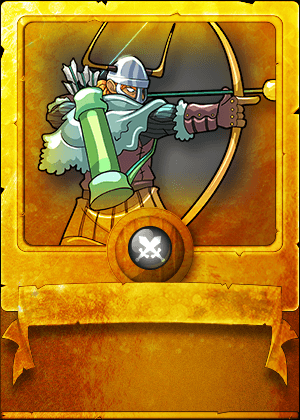 + 200 NoLimitCoins! (NLC2) for 2nd through 5th place!
2nd- 50 NLC2
3rd- 25 NLC2
4th- 15 NLC2
5th- 10 NLC2
Here's how you win.
Step 1. Sign up and/or login at NoLimitCoin Poker
Step 2. Join my CHILL Discord Server
Step 3. Tag me (@crystalhuman) in the channel #steem-monsters-poker, & leave a comment with your username on NoLimitCoin Poker, and your STEEM username so I can register you into my poker games.
Step 4. Wait for me to announce the game details, join the match, play!
(Each match will be announced 4-8 hours in advance.)
Step 5. WIN!
Good luck! See you at the table!

Today's round will start at 9:00PM Eastern Standard Time.