Steem Monsters: Trading cards profitable? So far so good!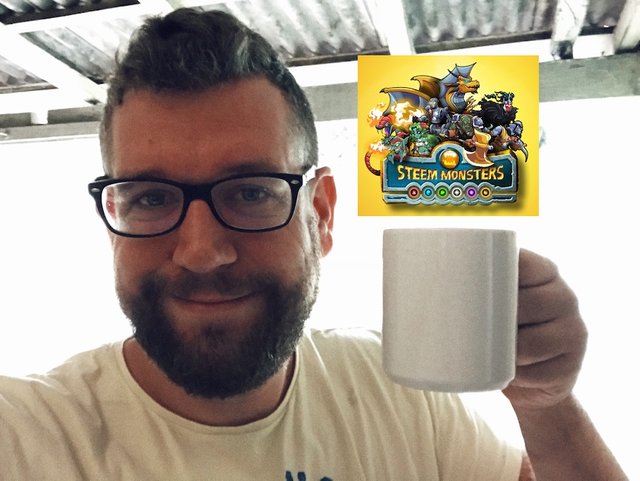 ---
I like Steem monsters for several reasons.
Obviously, I like (digital) card games. It's what spiked my interest in the first place when I heard about it.
Second, Steem Monsters can be combined with other awesome Dapps on the blockchain (Dtube,Dlive for streaming, fundition for kickstarting, and previously Steembay for selling).
What a showcase for the blockchain!
And third. And this is what sets Steem Monsters apart from every digital card game I know.
You can trade or sell your cards (for SBD/STEEM), individually. They are 'digitally' yours.
Remember when u used to collect 'analog' cards and you could physically hold them and you knew they were yours.
Well, this is the same but digitally. It's a major step forward in digital ownership.
---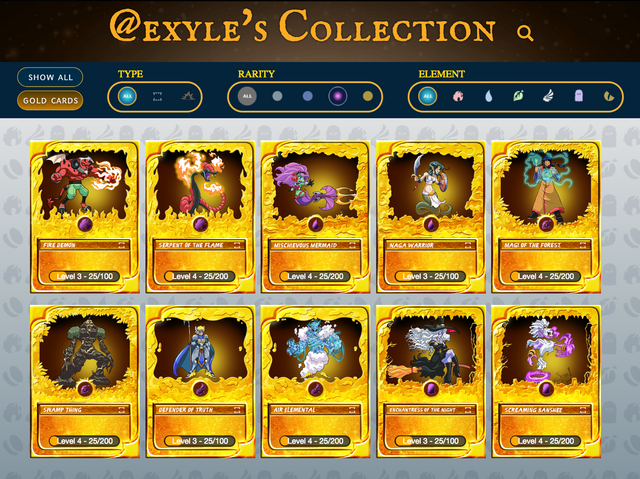 Notice the cards had no stats back then.
---
It was when the Gold Foils (super rare cards) just came out and the market was flooded with them.
Nobody knew what they were worth but I took a gamble and bought a bunch.
From that post: I bought all 10 recently for 142 STEEM or $227 (notice STEEM was higher back then)*
What a steal!
One of these cards recently sold for $100 and I expect it to go much higher when fighting starts.
Another thing I'm happy with is that the cards went up in value but the STEEM that I used decreased in value.
Basically a double win when it comes to these cards! That STEEM I bought back long ago for much cheaper.
Other investment I made is buying gold commons which I also shared.
Now that all the Alpha packs have sold out they are slowly rising in value too.
I plan to sit on those for a while.
So far so good and lot's of cool things in the works for Steem Monsters.
The new Beta packs will come out soon (with new monsters) and fighting starts soon with tournament hosting real price money!
Steem Monsters is truly one of the most awesome projects on the blockchain!
---

---
Please consider us for your witness vote if you think we deserve it here:
---

---

Vote for @blockbrothers via SteemConnect
Set blockbrothers as your proxy via SteemConnect

We are the creators of Steemify a notification app for your Steemit account for iOS.
Get it Here: