I tipped the Steem Monsters Kick Starter Over the Edge
Over lunch, I was looking at the Steem Monsters Kick Starter, and hanging out in their awesome discord.
Access the Discord Here: https://discord.gg/8FYdwVZ
I noticed how close the KickStarter was to completion, so I threw a tiny bit more money at it to get it over the line.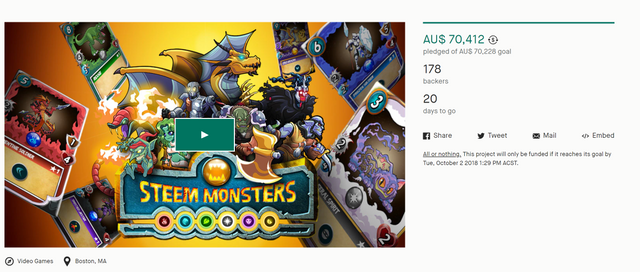 WE MADE IT TO THE MOON
Congratulations to @aggroed and the team, you've finally made it, and the Kick Starter is complete. You can still obtain some awesome rewards in the KickStarter campaign: https://www.kickstarter.com/projects/526764488/steem-monsters-a-digital-role-playing-trading-card?ref=user_menu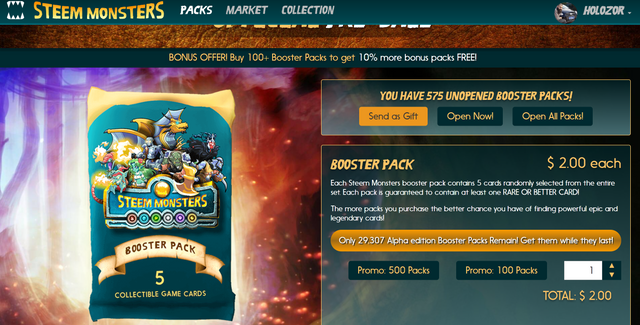 As Aggroed says, we're all going to the same moon.
Don't forget to join me later in the week when I open 575 booster packs, live, with special guest, @o07