The most exclusive card of Steemmonsters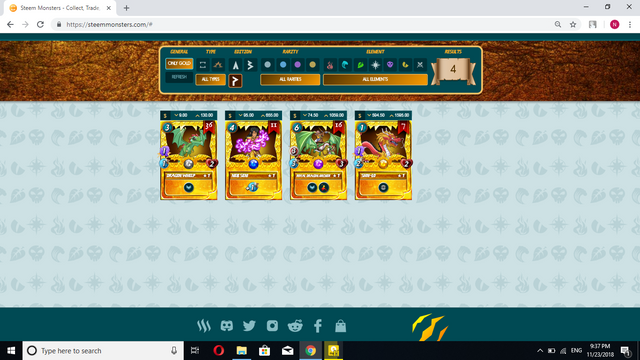 These are the most exclusive card in the market. You can't get them throgh the booster packs. They were only at the time of kickstarter campaign and fundition campaign. Only the person who have purchsed packs from these campaign has these cards according to their investment.
Now you can only buy them from the SM market. It's the only place where you can buy them. Since they are promo cards, they are very expensive and very very rare too. If they got sold out from the market, you can't get them from anywhere. So, go to the market and buy them off asap.
BTW I dont have any of them coz I dont have enough money to buy them.