World of Ether based on Ethereum blockchain ( ↩️ Resteem ▶️ $0.5 👍)

Hello, I'm Joey Park, Working on blockchain industries. Today, I'm introducing World of Ether. I think you guys already know Steemmonsters. And, World of Ether seems like it.
---

World of Ether
---
Outline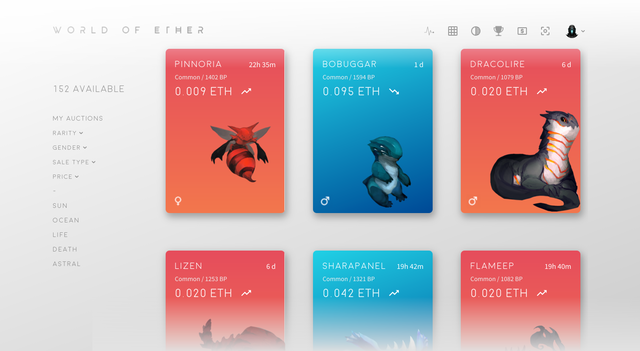 World of Ether is most On-chain decentralized game based on Ethereum blockchain. You can collect Etherains by getting new ones on the market place and breeding or siring your Etherians with each other. If you look for a new Etherian not discovered, you can win the prize. If you would like to know more about it, Please, Refer below the link.
Discover Monsters, we're giving thousands of dollars in ETH if you discover certain Etherians
---
Battles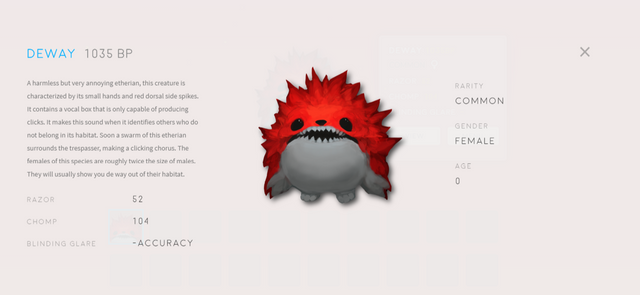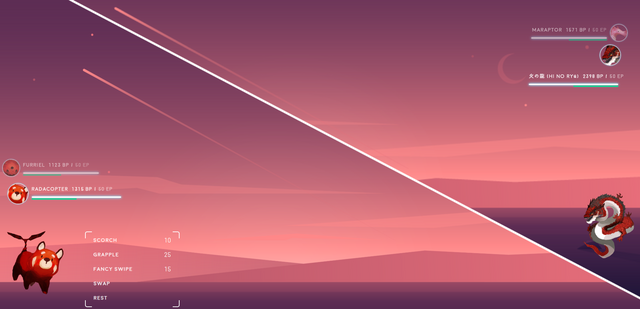 The battle ability of Etherians is measured by BP(Battles Points). In order to acquire better grade of Etherian, you gotta battle another Etherians and level up.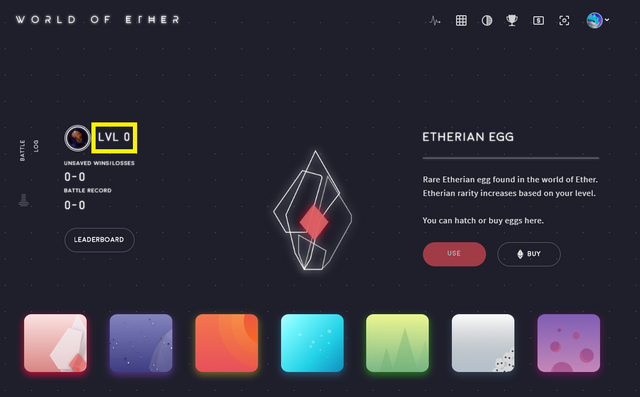 If the level of an user is high, the user can collect more rare Etherians after breeding and hatching Eggs.
On 12/26/18 World of Ether is having a holiday battle tournament. First to 100 wins gets 4 ETH. 2nd most wins = 3 ETH, 3rd most wins = 2 ETH, more airdrop rewards for 4th and 5th places.
---
Breeding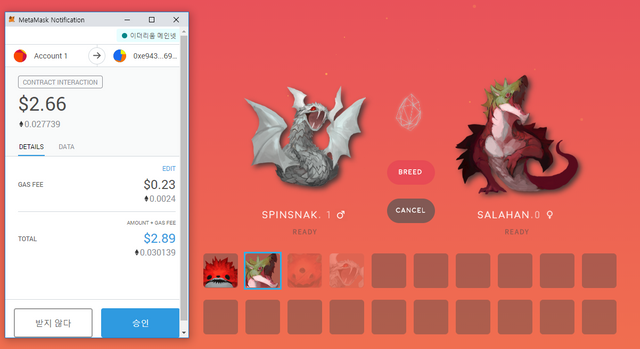 Breeding needs same type 2 Etherians that is each one, male and female. After that, New egg is created. And, It can be another type of Etherians. And also, They are not disappeared and need a cooling time by next breeding.
---
Market place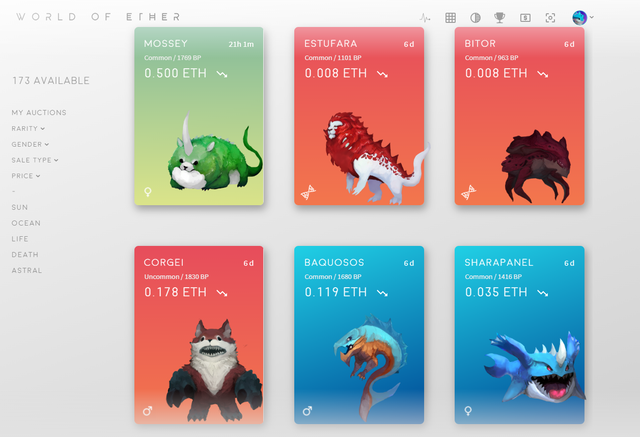 Etherians are tradable on Makret place, the price of them is from 0.008 ETH to 10 ETH. There are diverse prices of Etherians.
---
Grades of Etherians

Common, Uncommon, Rare and Legendary
---
Types of Etherians

Sun, Ocean, Life, Death and Astral
---
Getting started
Install and run Metamask by Google plugin
If you don't have enough ETH(Ethereum), Send ETH to Metamask
Buy Etherians on Market place
Breed and sire your Etherians if you want to make more
After procedures, Please, Refer upper contents.
---
Pros&Cons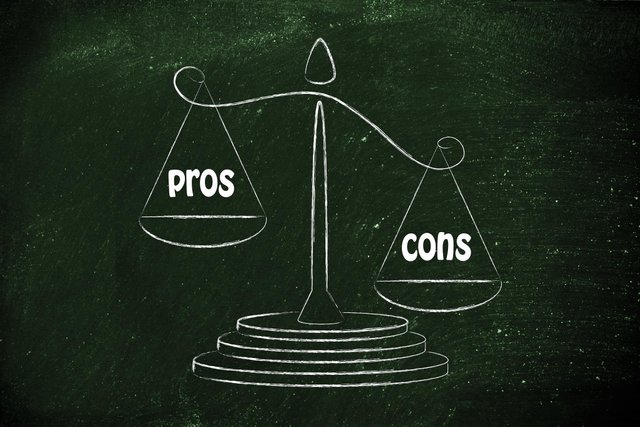 Most actions require signatures or gas fee. I guess It might be Cons and users may feel inconvenience. But, The operation of the game is very transparent and operators can't intervene this game because of Smart contract of Ethereum.
---
Opinions of Joey Park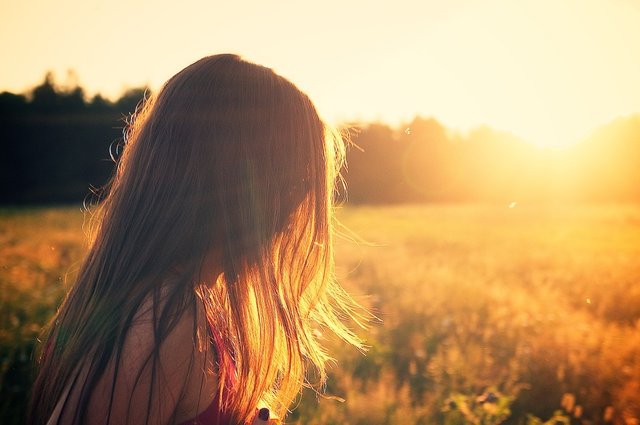 I've never played Steemmonsters. But, It looks like it. If you have enough ETH and want to enjoy this game that is most On-chain decentralized game based on Ethereum blockchain. I recommend it.
---
Links
---
Thanks for your time and try to play World of Ether and enjoy it.
( ↩️ Resteem ▶️ $0.5 👍)
After Resteem, Please, comment this post.
Have a nice weekend 😊