Steemmonster Contest Results: Guess the number of rounds
Hello Fans of Steemonsters
This post refers to this contest I started two days ago.
New rules
As it was the first time, I still have to improve some things. I forgot to mention 2 things:
From now on I will write when the contest closes. This will be around 24h after the post is published.
I will fix the prize already when posting the contest. Half of the payout of the post then goes for the Jackpot of future contests. The reason is that the contest is supposed to run twice a week. I can't then wait 7 days untill the payout, because the next contest will already be finished by then.
Result
The right answer for the last contest was 14 rounds! It was the longest fight I have witnessed so far in Steemmonsters.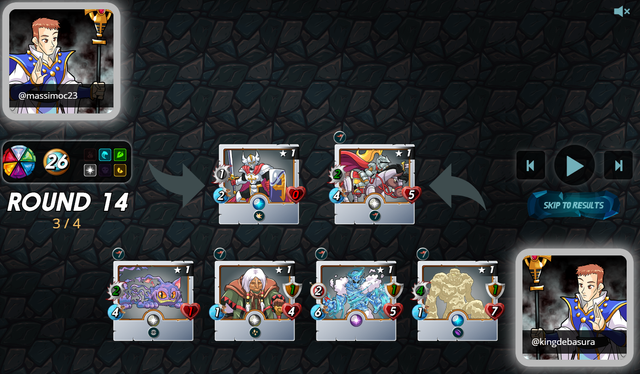 Winner
Unfortunately there has been no winner. Good luck next time @fullcoverbetting