Is it good if the card starts shaking, Dad?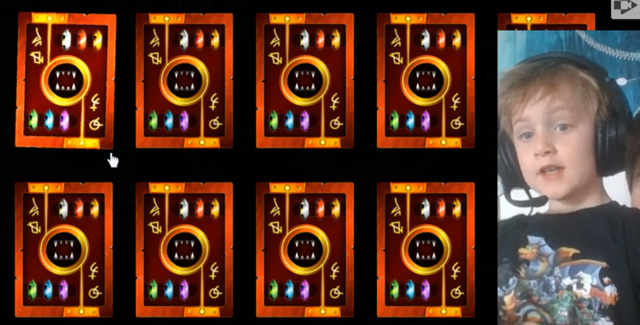 Love this kid; and he loves this game. He made it to Diamond III and picked up 50 rewards cards.
Then I had Evelyn help me open my own, 100 cards for finishing in Champion III.
This season is shaping up to be really interesting, with all the new cards and balancing changes. Reach, in particular is going to have a big impact on team selection.
If you're not already involved, head over to https://steemmonsters.com/?ref=fletcherclarke to give it a try.
Even if you're time poor and only have a couple of hours once a fortnight, with a basic deck you can battle your way up into Silver or even Gold; and claim a decent stack of bonus cards at the end of the season.