Splinterlands (SteemMonsters) Season League Rewards... :)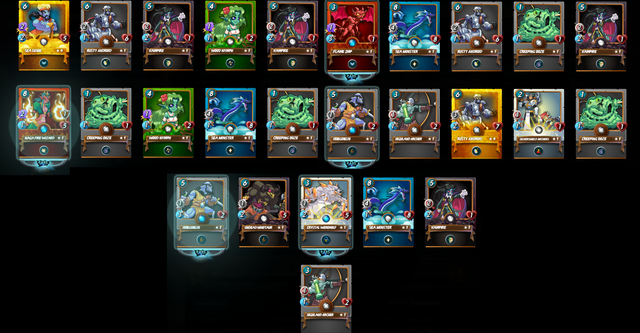 Today, the Splinterlands/SteemMonsters (not sure what to call it right now) season has ended and league rewards can now be claimed! Having achieved higher leagues equals getting more reward cards...
I hit gold II last season, so I only got 26 reward cards, even though I have a max set of cards! Guess I should've played more actively :(
Above you can see the things I got. I was pretty lucky for 26 cards, since 2 gold cards aren't very common among such a low amount of card openings.
Did you guys get anything good?
If you don't know about Splinterlands yet, check out these resources:
https://splinterlands.io/
https://steemit.com/@steemmonsters