Finally... I had to have that Peakrider!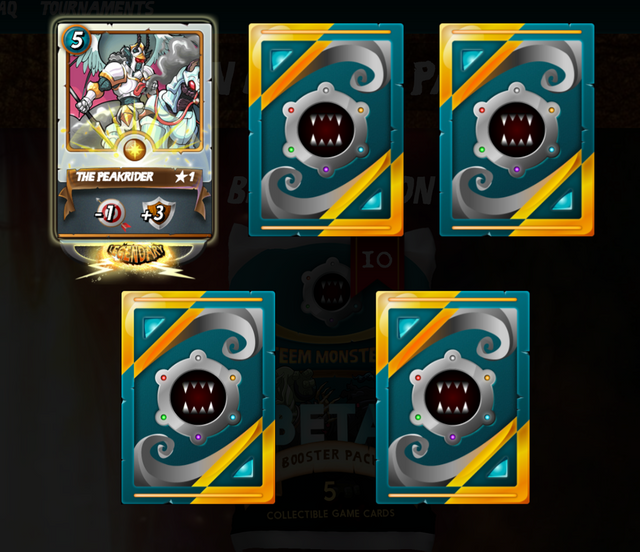 Guys, I have to be honest with you. But lately, I have been a bit embarrassed to not own the Peakrider card, inspired/linked to the @steempeak account. It was just a little too expensive for me to buy with all my Steem earnings going into the common cards to at least try to win some battles.
Somehow I totally forgot about the Beta Packs that you can buy. And I decided to put some FIAT on the table for Beta cards... lo and behold, I received my most wanted card!
What card do you still have on your wanted list? Beyond the obvious super expensive cards?