35,000 Matches... Yesterday!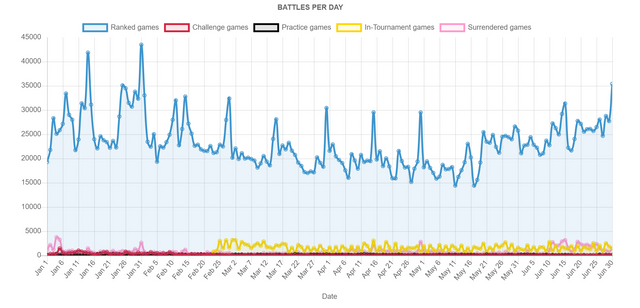 The mana rifts tear open in a deafening crack. The lightning streaks across the sky followed by a boom that shakes the ground beneath you.. Creatures scurry out of the woods as an onslaught of mighty summoners appear! Magic arcs, arrows, axes, javelins, follow in their wake as they battle for dominance across the scorched landscape. Terror engulfs nearly all combatants as the Lord of Darkness bellows into the night. He turns his eyes on you!
All Time Highs!
I'm so stoked! We just hit an all time high for matches played! I know there are two days back in January with higher amounts, but I'm ignoring them. Back then you just spammed the same team. The game design has come a long way since then. Now you actually get matched up and have to construct teams with focus. So, maybe it's better to say under the current non-spammy, much improved rule set we just hit an all time high.
Our community played 35,000 matches... YESTERDAY!!! It's great to see this growing!
MOAR
It's not just games played. You can also see it in the number of players! We just hit the all time high for number of players in the new system too!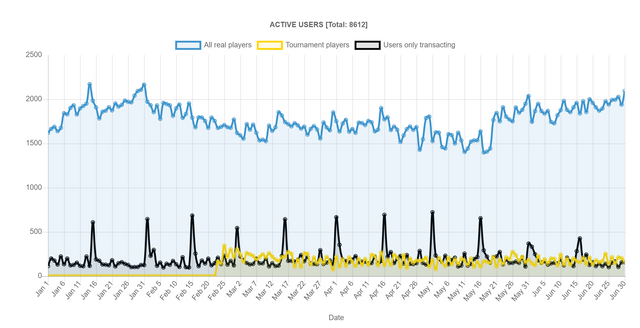 MOAR
It's not just there though. You can see it in card marketcap. (Yes there are lots of potential flaws in the way that we track card marketcap, but this is the setup we've used consistently for almost a year). We're just shy of the all time high here too (40k is a little bit in the noise at this point), and ultimately we've hit the ATH within the last 24 hours.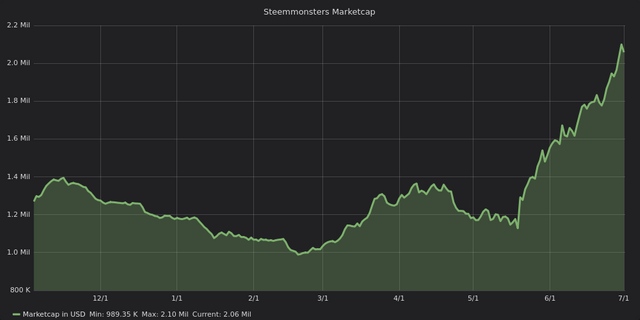 MOAR
It's not just there though. It's also in price action and volume of DEC.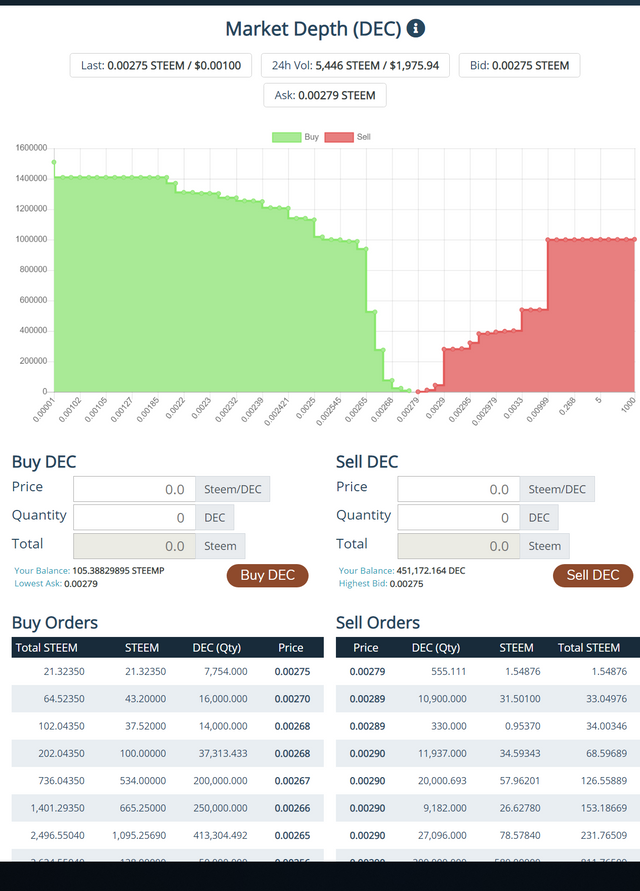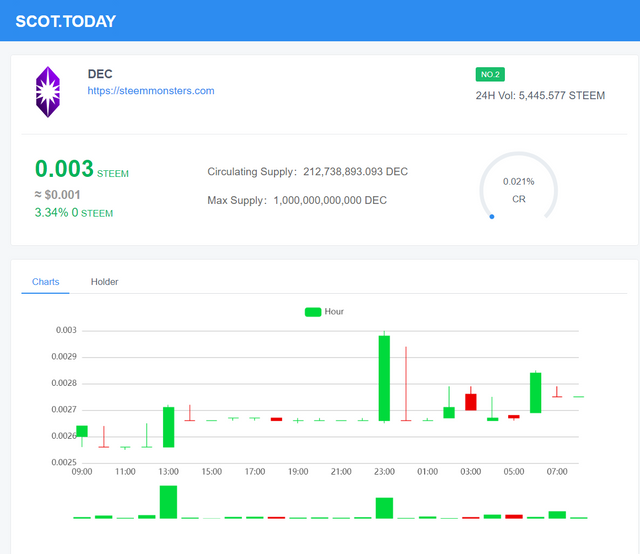 So much face melting goodness!
I know things will slow down a bit today because that's part of the cycle, but man! I'm pumped! We're still very much at the beginning of this journey. We don't even have all the core parts of the game. We don't have our mobile app. We don't have offices in other countries. We don't have our guilds system in place. We're right at the start, bootstrapping this game and this community, and things are moving up.
Thank you for playing, thank you for hodling, thank you for trading, and thank you for making yesterday's season ending a mega success! Hopefully you're finding playing the game to be as rewarding as we find making it is!
Just wait. We're working on getting some metaphorical gasoline for Malric to pour on this fire!
Special thanks
@rafalski created the https://steemweb.pl/statistics/steem-monsters website that much of the Steem Monsters/ Splinterlands data was pulled from.
@liuzhixiang created the https://scot.today for one of the DEC images