Haven't Played Steem Monsters Yet? Here's Everything You Need to Know to Play!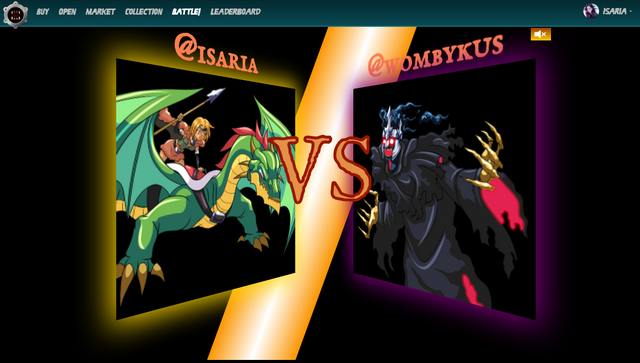 Steem Monsters is sweeping the Steem Blockchain!
Battles officially began last Sunday, October 13th and it's been an amazing success.
We just hit 100K games played!!!
If you have yet to take part in this ground-breaking, addictive experience, this post will tell you everything you need to know to get started!

First, you need to get some cards!
You can purchase your Starter Set and get more Booster packs on the Steem Monsters Website.
Once you have some cards, you will click "Battle" on the top menu bar.
You can then choose "Practice" if you want to try the game out without being ranked.
You can also choose "How to play" for game instructions.
When you are ready to officially play, choose "Ranked".
You will then choose a Summoner and the Monsters that you want in your battle.
The cards that you choose will be determined by their card cost or "Mana".
The Rules of Combat and Mana Cap can change every few days and can be viewed at the top of the page when you select "Battle".
You can also view this information when choosing your team.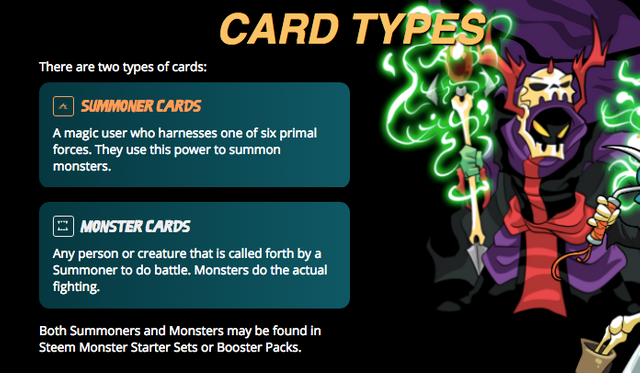 There are 6 Splinters you can choose from. Each Splinter has different sources of magic.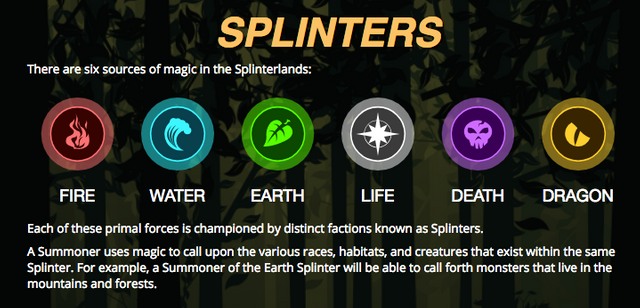 It's a good idea to understand the elements of the card data when forming your teams.
Every monster has their own specific stats and core attributes.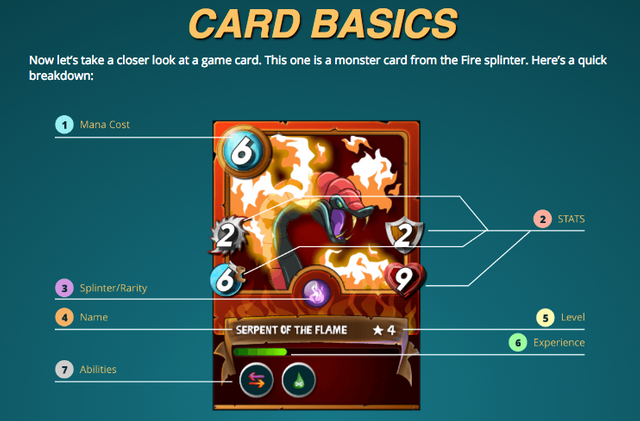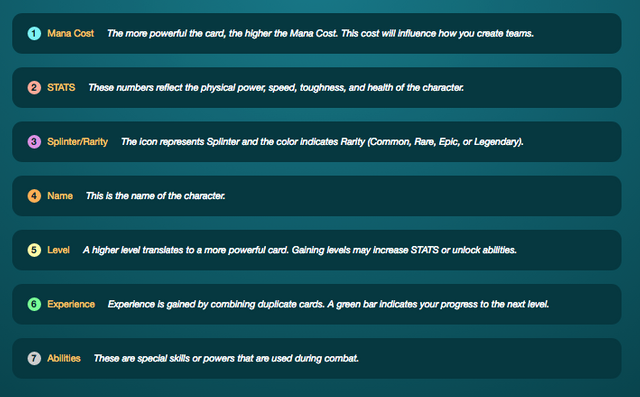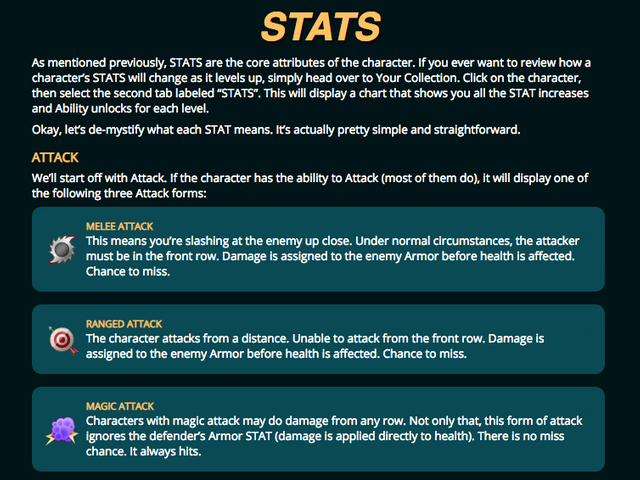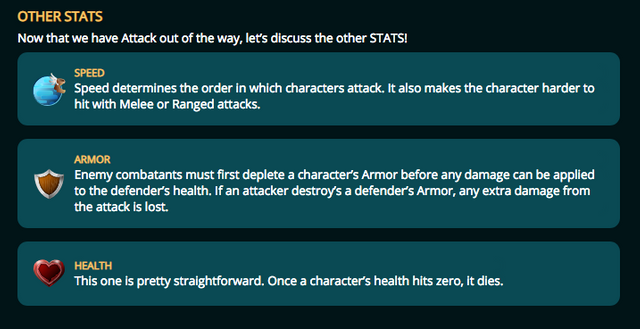 Now that you understand the basics of game play, it's time to have some fun!
See you on the Battlefield!!!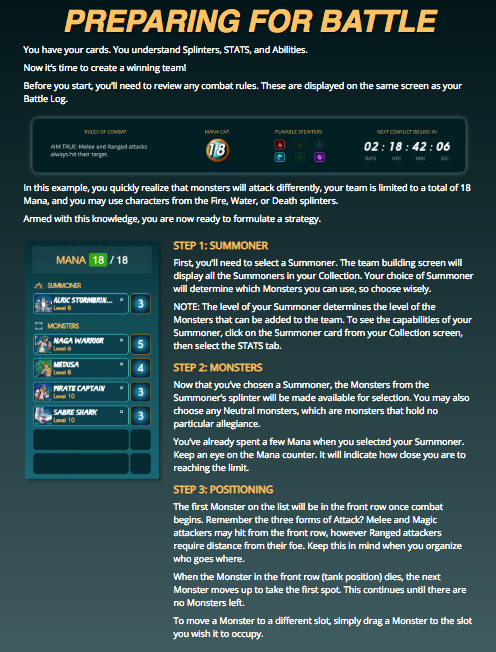 This has been a basic overview of the game.
If you have any questions, please join the Steem Monsters Discord.
We have a great community and would be more than happy to answer your questions!

Look out for daily rewards which will be coming soon.....

Thank you for your continued support!
Steem Monsters Contact Info
Official Account: @steemmonsters
Website: https://steemmonsters.com
Discord: https://discord.gg/CAFJRjY