Steem Monsters Kickstarter Project is now Live! 200 SBD CONTEST!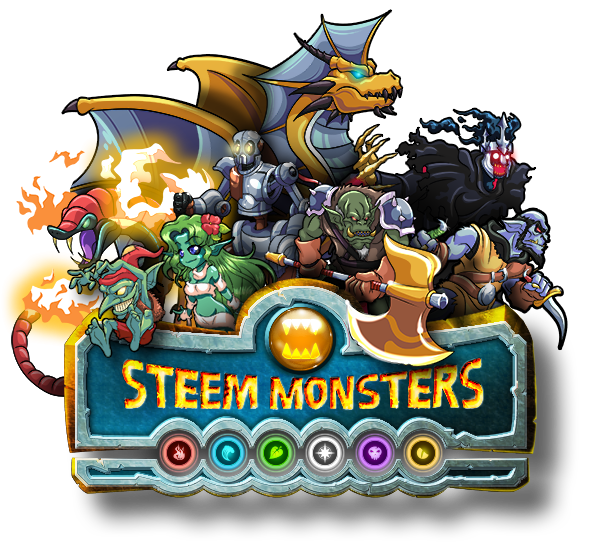 Whew! It's been a wild ride getting here and we're so excited to let you all know...

VISIT THE KICKSTARTER
Kickstarter
What is Kickstarter? It's a website that allows people to put up projects and earn community funding. If the project meets the goal then the transactions happen. If the project doesn't meet funding then the money is returned.
We need a strong start! We would love for you to pledge and get a great deal right off the bat. Please support this game and get some exclusive cards while you're at it!
We also need your help getting the word out. This isn't just about Steem Monsters. Think about how much of a win it is for the whole community to see a Steem based game have a Kickstarter that rockets to the moon! I imagine others will try to duplicate the success, and that's great for the whole ecosystem!
The Offer
We have a variety of limited edition rewards and sweet deals to get you going. Of course, these deals are in limited quantity and we expect them to fly off the shelf, so you're going to want to join in as soon as you can!
The main delight is that there are four cards that aren't for sale in packs and never will be sold again. This is your one and only time to get them!
Not only that, in order to entice you to purchase right away we've made some pretty sweet deals available, but of course there's only a limted number available. There are 2,000 people in the community and the deals only have 5, 25, or 50 slots available. It's best to get in there early because people that come in later can join, but they won't get the same price or they'll get beta edition cards!
With that, we're off to the races! Beyond pledging you can help us by spreading the word!
Contest
We're starting off on day 1 with a contest. All you have to do is spread the word. Post the Kickstarter link or you talking about the Kickstarter campaign in 3 social media places, take a screenshot to show us, and put that image down in the comments. 3 winners will be chosen for 50, 30, and 20 SBD each.
We also need some major account outreach, so we have a separate pool for larger social media accounts. Show us how your video, link, or share gets over 1,000 views and you're eligible for the second prize pool of 100 SBD.
The Same Moon
Everyone in the Steem Community goes to the same moon. Help us have a great Kickstarter and watch how that helps this whole ecosystem. We're counting on you! Please spread the word!
PS: We're going to bidbot this post very heavily! 😎