$4000 paid out so far, $6000 to be paid out in the next two weeks!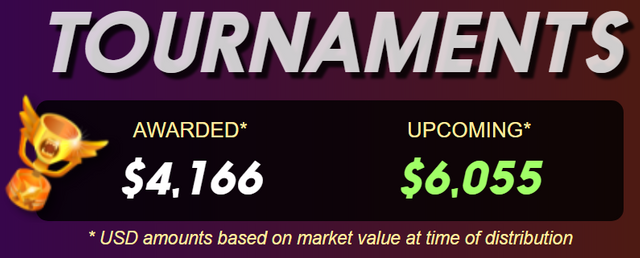 It's fun to watch just how much money has been awarded to players keep rising. We just surpassed the $4,000 mark! in the next two weeks, we'll pass the $10,000 mark.
Do you even Steem Monsters Brah?

Roadmap
Before the end of March, we're highly likely to have:
Delegation working on the main site. You'll be able to purchase cards from packs or off the market and then rent them to others. Will you set up a whole deck and rent out a team for someone to play? Will you rent out gold cards? Are you looking to get into the game inexpensively but still play at a high level? This will be your chance!!!
V1 is already live on the test server. Shouldn't be long until it's ready to go.
Oh, and we're looking to turn the outstanding alpha and beta packs into tokens that you can trade on https://Steem-engine.com. So, no more trying to haggle in the Discord. Simply post your packs for sale. Seems pretty easy right? Get cards with a credit card and if you end up with extra simply trade them on the market that operates 24/7!

DEC
We're still designing DEC, but we think it's gonna be huge! You know what helped make Steemit into one of the most used apps in the entire crypto sphere? A reward pool. You know what we're building for Steem Monsters? No, not a kitten playpen... a REWARD POOL. Imagine getting rewarded for your wins. Spend it on cards, votes, skins, and sweet sweet bonus loots! We're looking to have this by the end of April so stay tuned (roadmap, not a guarantee)!

So, how's all this affecting the market price of cards?
Well, it's funny that question gets asked. We were just gazing at this chart lovingly today showing how the market has regained ~$95,000 in the first two weeks since tournaments were released. Hmmm, I wonder how it's going to keep going when the amount of prizes awarded is doubled by next week, delegation is added and a whole host of passively earning card hodlers and actively playing card sharks enter the ecosystem. Then trading packs become easier and lastly, we'll get a separate reward pool just for Steem Monsters. I wonder what will happen to this chart over the next two months.... what do you think will happen?
This is what's currently happening in the middle of the longest bear market in the history of bitcoin... I wonder what will happen when the bull market comes back into full swing... Will you be along for the ride earning that sweet sweet prize money along the way? Or will you be watching everyone else from the sideline with a sad clown face?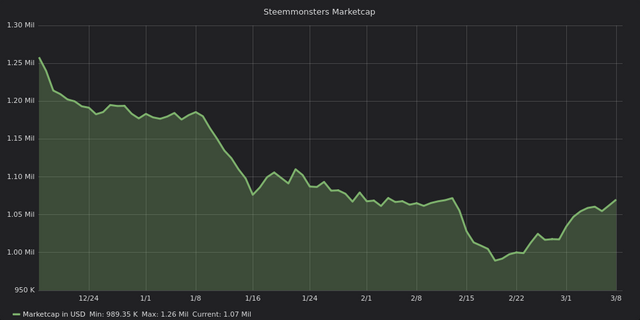 <
Thank you for your continued support!
Steem Monsters Contact Info: