Monster Market Sweep - Here's my two cents!
It's time to buy some Steem Monsters!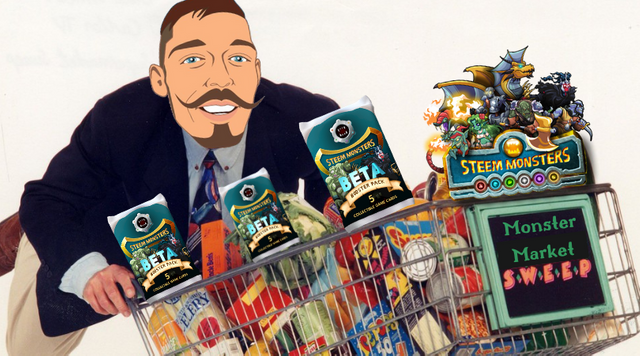 Monster Market Sweep
is a new game I'm going to start playing with myself to see how many cards I can pick up given a different "ruleset" each time.
For this first round, I thought I'd try to clear out a bunch of these cards I'm seeing on the market for only two cents each. Once combined, I believe these cards all have the potential to be worth more than the sum of their parts. I guess we'll have to wait and see!
For this sweep, I have 25 STEEM to work with.
That's currently worth around $7.50 USD, so I should be able to grab a giant load of cards today!
I was correct in assuming I would definitely not find any Alpha series cards for that cheap, but I've got a sweep planned specifically for those coming up.
Moving on to the Beta series, the lowest price I'm seeing on cards there is 4 cents. I won't grab any of these just yet...
The Reward cards are going to be most if not all of my haul today, as there have been a ton of these cards flooding the market, as they've just been released, and there are plenty being collected via daily quests and season rewards.
The thing about Reward cards, though, is that there is a hardcap set for each depending on its rarity:


Source
The more cards get combined, the rarer each permanently becomes, leaving a margin for a savvy shopper like myself to make a small profit.
That's enough blabbing for now... Let's get on with the sweep!
I'm using @peakmonsters to throw as many of these in my cart as quickly as possible, instead of spending days buying each of these cards one at a time... Here's what I found: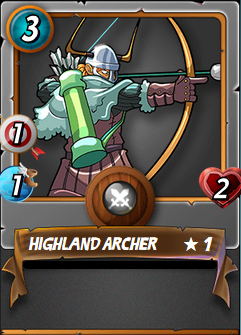 Highland Archer x9 (0.739 STEEM)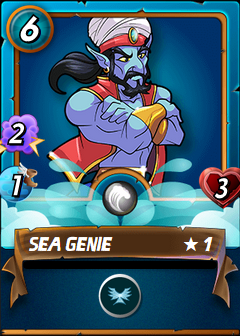 Sea Genie x22 (1.456 STEEM)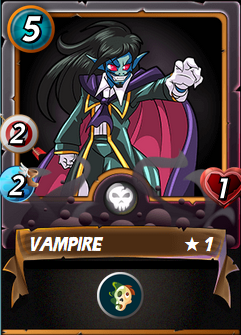 Vampire x22 (1.456 STEEM)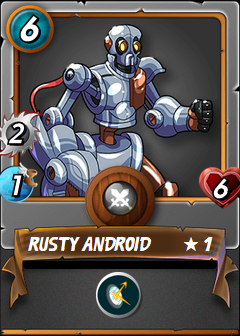 Rusty Android x326!! (21.323 STEEM)
---
What a haul!
For the price of about 3 or 4 packs of cards, which would have given me 20 cards, admittedly some of them rares or better, I got nearly 400 common cards!
I've combined enough of the Rusty Androids into a Level 9, and will be selling it to recoup the money spent on my sweep. I've currently got it in the open market for $10, but get ahold of me here or on Discord, and you can have it for just 25 STEEM 😁
I certainly can't wait to do this again very soon! I'm not sure what rule I'll choose for the next sweep, but it will almost definitely prove to be as much fun as this one has been. I'm thinking about giving out "viewer prizes" in the future, so stay tuned for another exciting episode of...
Monster Market Sweep!
What are your thoughts on how I went about this? Anything you would do differently? Any suggestions for future sweeps? Lemme know in the comments below!
Thanks for reading this far. If you like the way my words come out, you should check out the rest of my blog