Won the 500 Steem Tournament by @goldmatters
I know I'm not a very active blogger, but here's a little update about Steemmonsters.
Today I won the "500 Steem tournament" hosted by @goldmatters. This is my second biggest victory since the Berniesanders tournament of the New Year, where I won 300 Steem. It was a lot of fun and the best of the best were batteling each other till the end. I made a screenshot of the top 9. Thanks to @goldmatters for hosting the tournament and the nice 100$ gift card!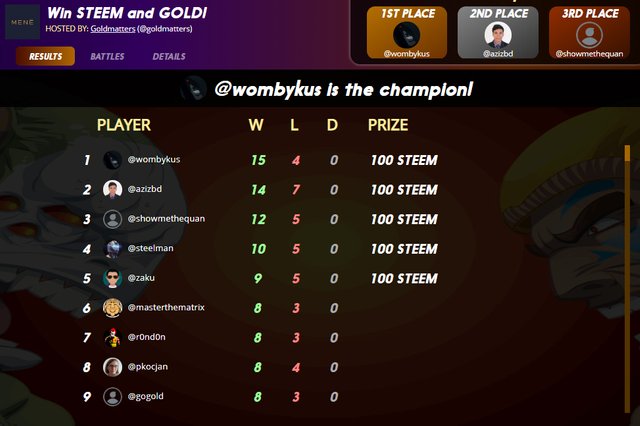 ---