EVERYDAY ORBDAY - DAY #1 [ 110 ORB PACKS OPENING ]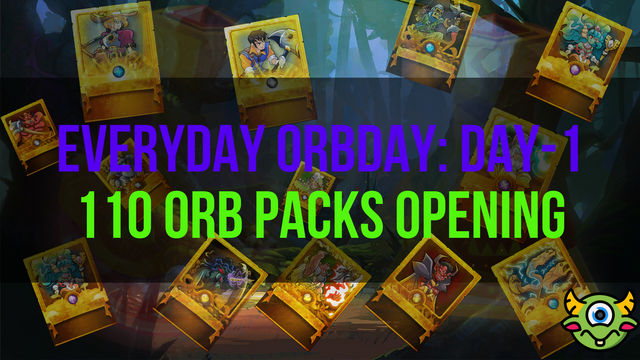 EveryDay ORBDay, After Beta packs gone I start opening orb packs on a regular basis. You can say that sm addiction/pack opening addiction. I want to enjoy every screen shaking moment and by the grace of God, my luck on pack opening is good. That's why I decide to empty my pocket/balance/bank/everything and putting into SM. So today I am going to share on of my 110 ORB opening results. During open those packs I did use Legendary & Alchemy Brilliant potions and I never open any packs without potions. Because I believe potions do work very well on pack opening. Pack opening is like gambling, sometimes you win sometimes you will lose. But you don't have to be sad on losing, always enjoy your winning. That's what I do every time. So let's see what I got from my 110 ORBS.

Here are some of my good single packs opening. where I got some nice legendary & gold foil cards. 110 ORBS cost me 230000 DEC because of our Neoxian guild quest lodge I got 8% discount. And potions cost me 41400 DEC. So in total 271400 DEC spend. During the opening, I amazed on some packs like below on 3rd pack all same splinter monster, Isn't it rare thing ?.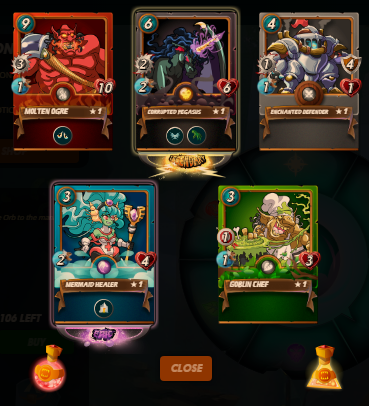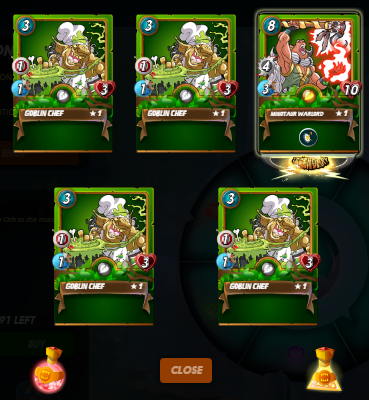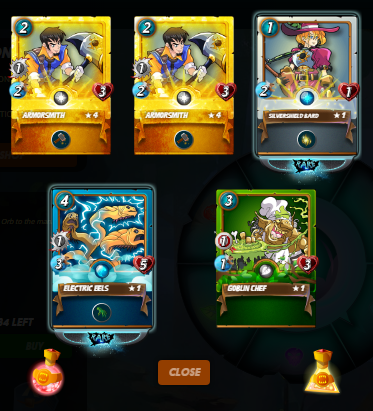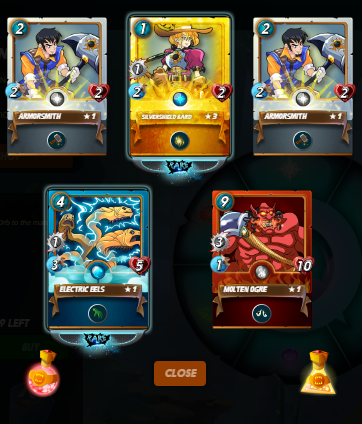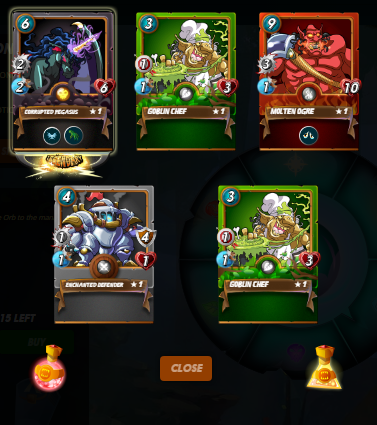 ---
How you feeling when you move your mouse to click on card reveal after pack open? We all do pray for yellow shade beside the pack and when we see that start praying for turn out that gold foil.. Hahahaha same things happen with me every time when I open packs. Like this...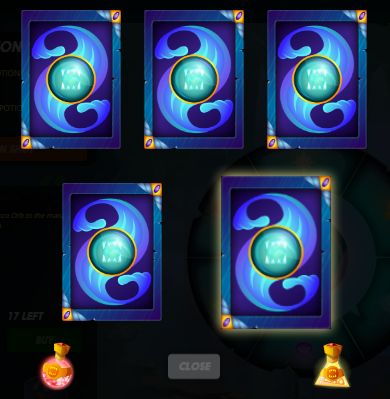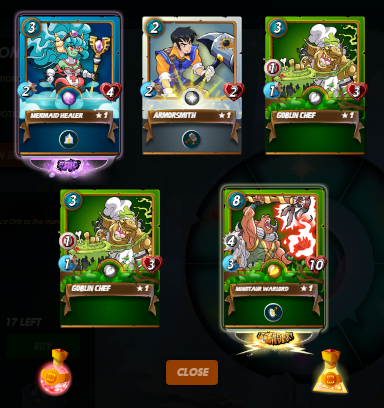 ---
Well, not gold foil legendary but still good pack. One legendary, One epic and 3 common not bad. After 91 Single packs opening, I did 2 multiple pack opening.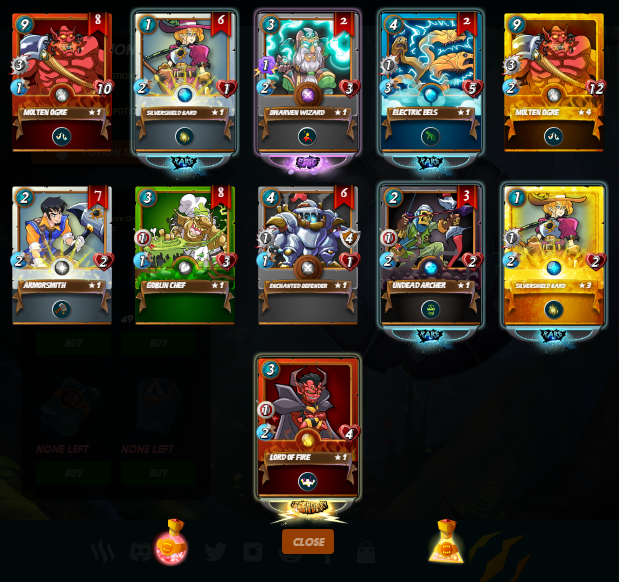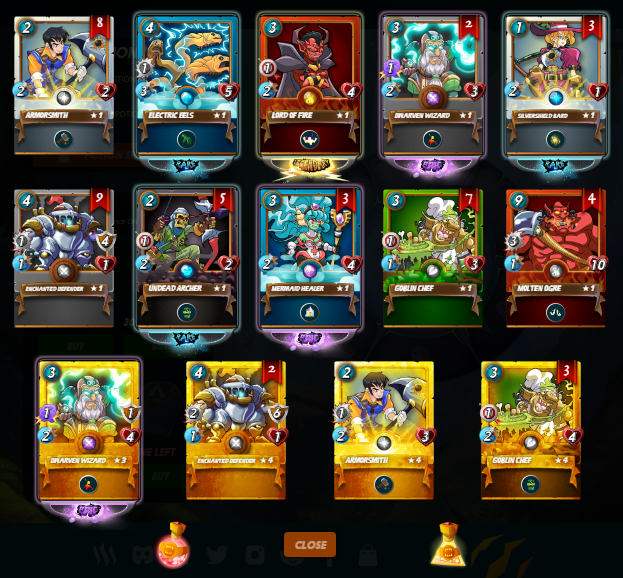 So That's my 110 packs opening show off. From the last 10 packs, I got epic gold foil Monster card worth of 30$. In total, I got approx 363805 DEC worth card. How I checked that? It's pretty easy to check that, Goto: https://sm.steemify.me/analyze-openings put Username , value , edition and smash analyze. Like below I checked for my 110 Orb packs.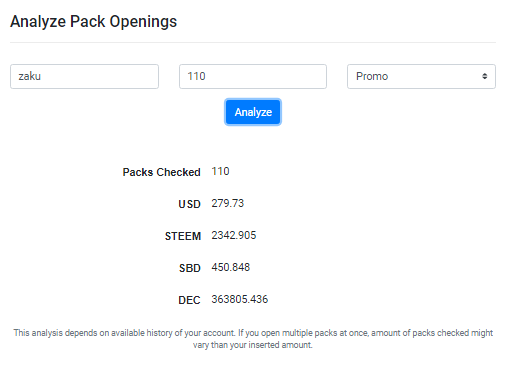 So this opening was quite profitable and I am happy with the result. Tomorrow again I will share my other one ORB opening result, till then BYE.

Get cashback on your Splinterlands cards/packs purchase on https://sm.steemify.me/
3% instant cashback on STEEM/SBD cards purchase
2% instant cashback on STEEM/SBD packs purchase
For DEC :
3% manual cashback on DEC cards purchase
2% manual cashback on DEC packs purchase
Contact with @reazuliqbal when you spend a total of 5000 DEC or more
Cashback is available on both web and discord market