#Part7 Discussion last season Splinterland
#Part7 Discussion last season Splinterland.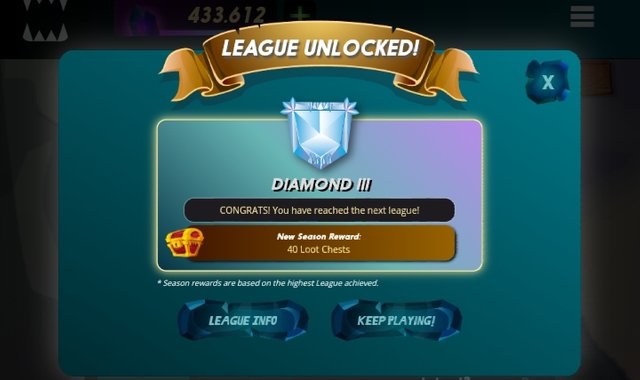 Assalamulikum everyone,
Now i am discussing about last season and my profile steemmoster games account.
This season I have gone up to diamond 3 .
I went up to season gold 1 last season .The highest rating was 3000 last season.
I received 40 loot chests this season.174 dec in loot chests I got it.I received the 5th Legendary potion and the 9th Alchemy potion. I Got 3Nectar queen,2screeching vulture,3Barking Spider,1Ettin spearman,1Wave runner,1Gelatinous cube,1Baby unicorn,1 Octopider card.I've shared my screenshot.
1st screenshot

2nd screenshot.

3rd screenshot.

Currently I have shared a screenshot of my profile.At present my rank gold 3 I will be leaving Diamond very soon to play.


Right now my guild level 10 my total contribution 2302 dec guild rank #19 right now member 24 soon 30 complete.

If you haven't joined a guild yet, you can be our guild joiner.
If you have not played this game yet, please make an account splinterlands of my referral link here https://steemmonsters.com?ref=rbriyad2
All the images used here in this post are taken from[https://splinterlands.io/] for this post purpose only



Follow me : Facebook
Subcribe ▶️ 3Speak
Follow me:Twitter
Follow me :Facebook
Follow me :instargram
Contact me:Email
Contact me:discord
Location:chittagong,Bangladesh