[COMMUNITY] Steemnova - spy probes
Hello. Some of the steemnova players don't have discord or don't read the discord channel so I want to open discussion about spy probes.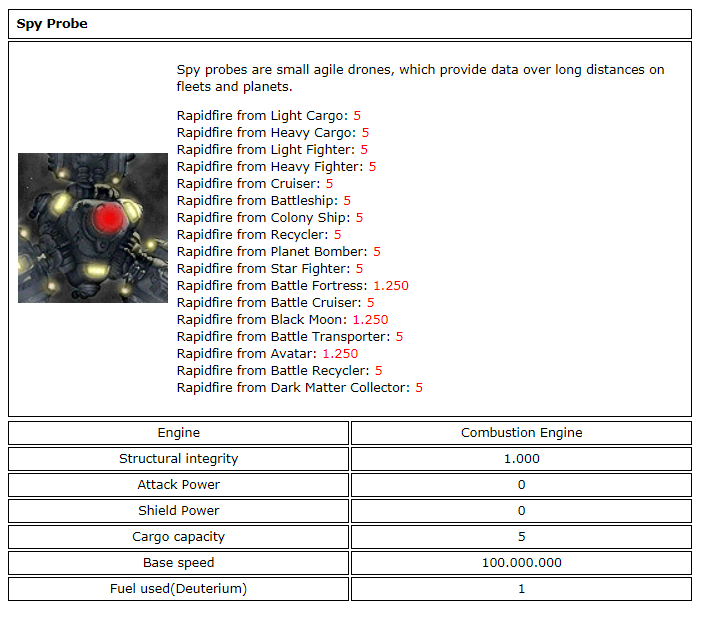 The problem started by me because I've used spy probes for farming (one day because the @marsell said that is a bug and I'm the noob ;) ).
The first proposal did by @mwfiae was to remove cargo cap. during the attack.
And after that I started to transport resources per s. probes but it looks that it is also a bug - so here is short term and long term proposal:
Short term:
To change power consumption and cargo capacity to 0. It will be impossible to transport resources or to farm the planets
2a) Long term:
In that case spying costs nothing. Of course cost is very low (also for beginners). So the problem has low value. But it is possible to add "launch cost". Which costs deu but cargo capacity is not needed.
2b) Long term:
If it doesn't use deu. Maybe spy probe should always be disposable. You send the spy but it always will be destroyed on the planet.
BR,
Adam