Bashing our Way to Victory!
Crash BOOM bang! The E.A.R.N. alliance is at it AGAIN!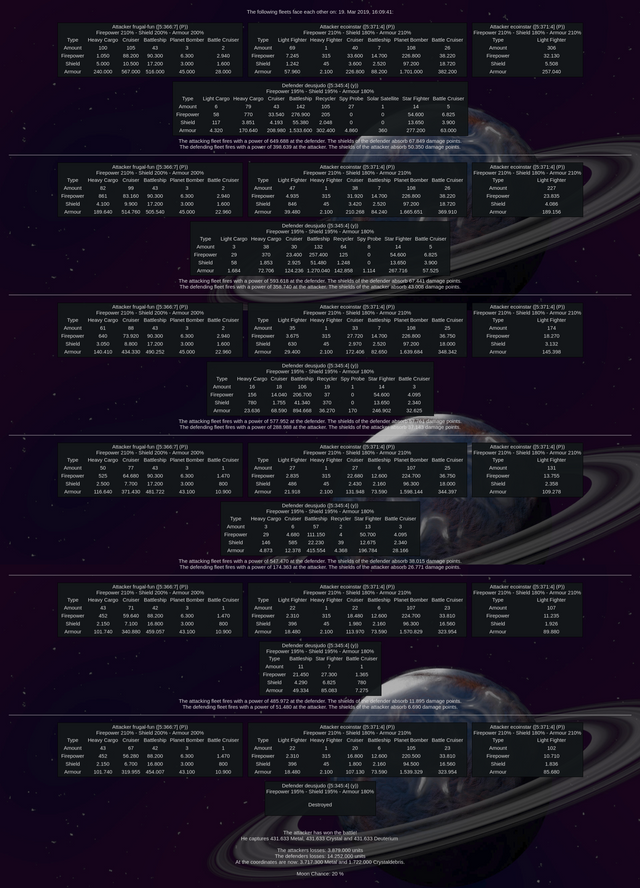 You got crushed! And we left a big mess behind. But don't worry, our space vacuums will arrive any moment to clean that up!
We also discovered the BASHing rule. As wave after wave of heavy cargoes followed up on this defenseless foe, the game itself took pity and told us to stop. No more than 6 attacks per planet per 24 hour period. See you in 24 buddy!
---
Want to join a steemnova alliance working its way to the top? Want to have fun even if we don't make it? Apply to join the Eager, Active Raiders of Noobies TODAY!