SteemPeak - Update v1.19 - Downvotes value, Tribe details and Improved Night Mode
A new version of SteemPeak is now available. Starting with this release the STU values of downvotes is displayed. Also there are some improvements in the Tribes page and for users using the Night Mode.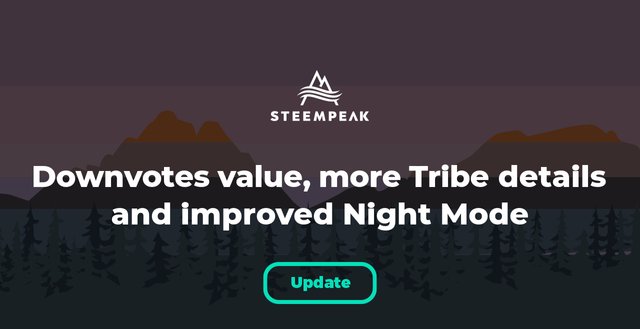 1. Downvotes value
After the changes introduced in HF21/22 we decided to switch how we display downvotes on posts and comments. With this release all downvotes with a value above 0.01 will be shown including the estimated amount. Small downvotes will be grouped in a generic line reporting the number and the combined value.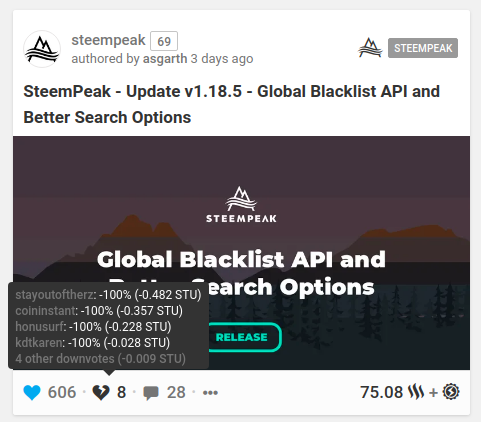 If you want to check all of them just click the icon and the popup will display the full list.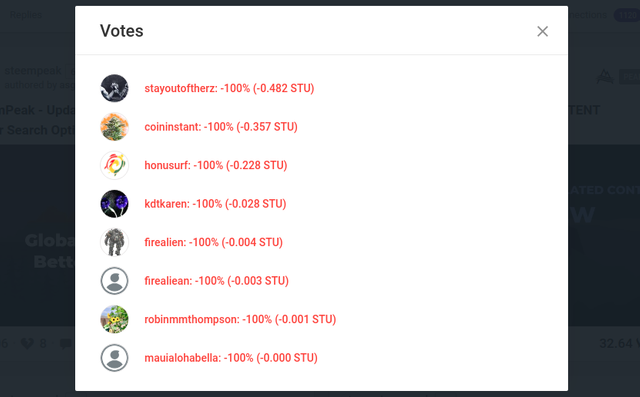 2. More details available for tribes
We started adding some more information about the tribes enabled on SteemPeak. We would like to add some more in the future releases, but for now you can view some more details directly on the Tribe page.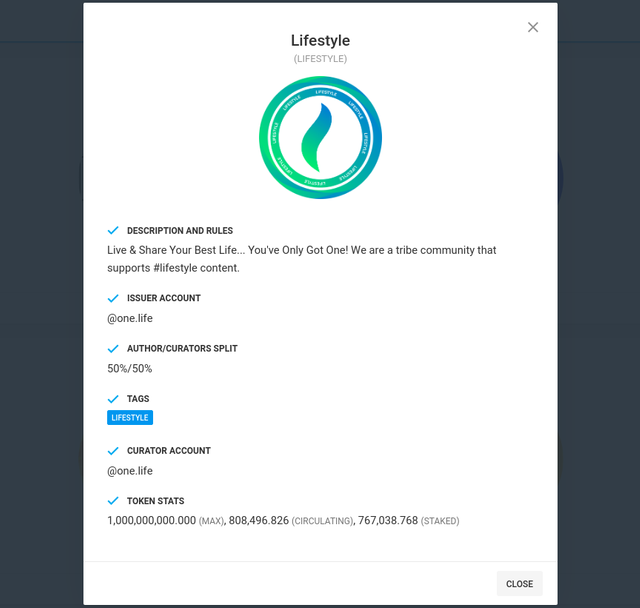 3. Improved editor colors in Night Mode
Took more time than expected but finally the editor used to publish new posts and comments has a dark theme: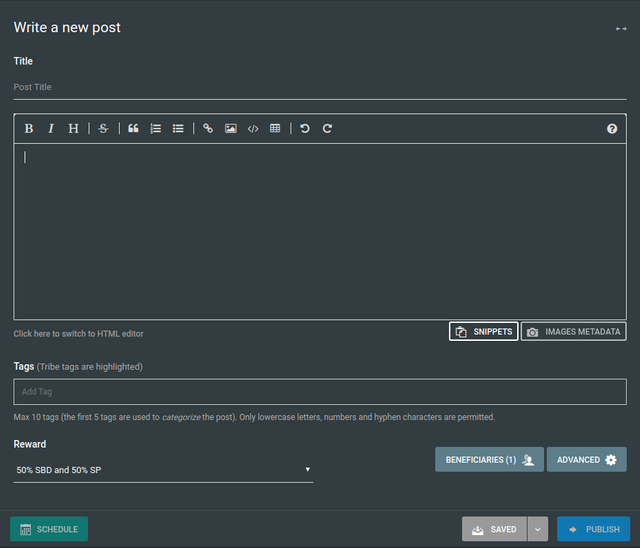 4. A small hint to support our proposal
The final update for this release is a new bottom bar that notify users about our proposal. Feel free to use it to approve the proposal :)

But of course you can always dismiss the bar and it will not bother you for a while ;)
5. As always bug fixes and minor improvements
Some fixes mostly related to issues when signing specific transaction with Steemconnect.
---
Support the @steempeak witness/proposals
Now is probably a nice time to remind you of the ways you can support the development of @steempeak.
Recently we submitted a proposal to the Steem Proposals System (SPS). You can review the proposal here and directly on the proposal page.
If you agree to the proposal and you think the points mentioned add value to Steem consider supporting it using the above links or directly with this link.

---
We also run a witness server to help produce the blocks for the Steem Blockchain. You can vote for our witness so we are in a position to process more of them.
Vote on out profile page: @steempeak
Vote on the witness page: https://steempeak.com/witnesses

Using Keychain: You just have to click and approve the transaction
Using SteemConnect: You'll need access to confirm the transaction with your Active Key at least
---
The SteemPeak Team
About us: https://steempeak.com/about
Join us on Discord: https://discord.gg/6hCAcVp